Hariko-ya Hanjiro
張り子屋はんじろう
An Enchanting Folk Craft Floating Between "Hard" and "Soft"
Hariko is a general term for objects made by molding wet washi paper and painting on it. It covers a wide range of items, such as folk toys, dolls, masks for religious ceremonies, and everyday items, among other things. The technique is believed to have originated in China around the 2nd Century and has 1000 years of  history in Japan, with countless techniques practiced around the country. Hanjiro Sawafuji mainly uses an ura-bari (reverse molding) technique to shape his hariko. Once they have dried, he paints them by hand, resulting in irresistibly cheerful and expressive pieces.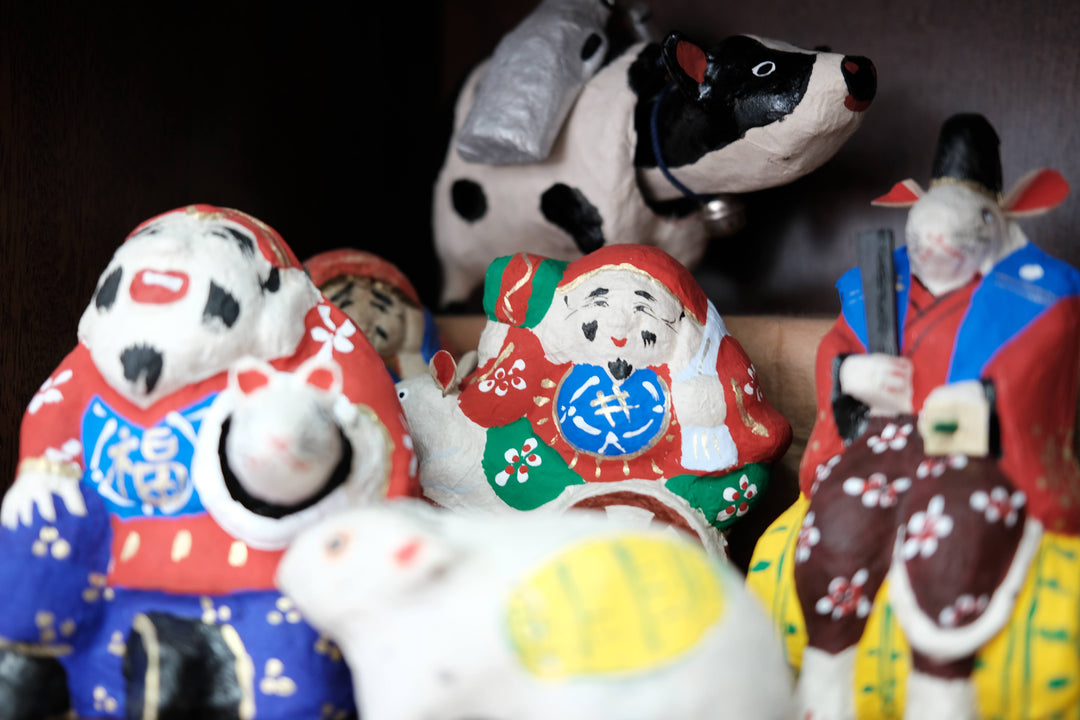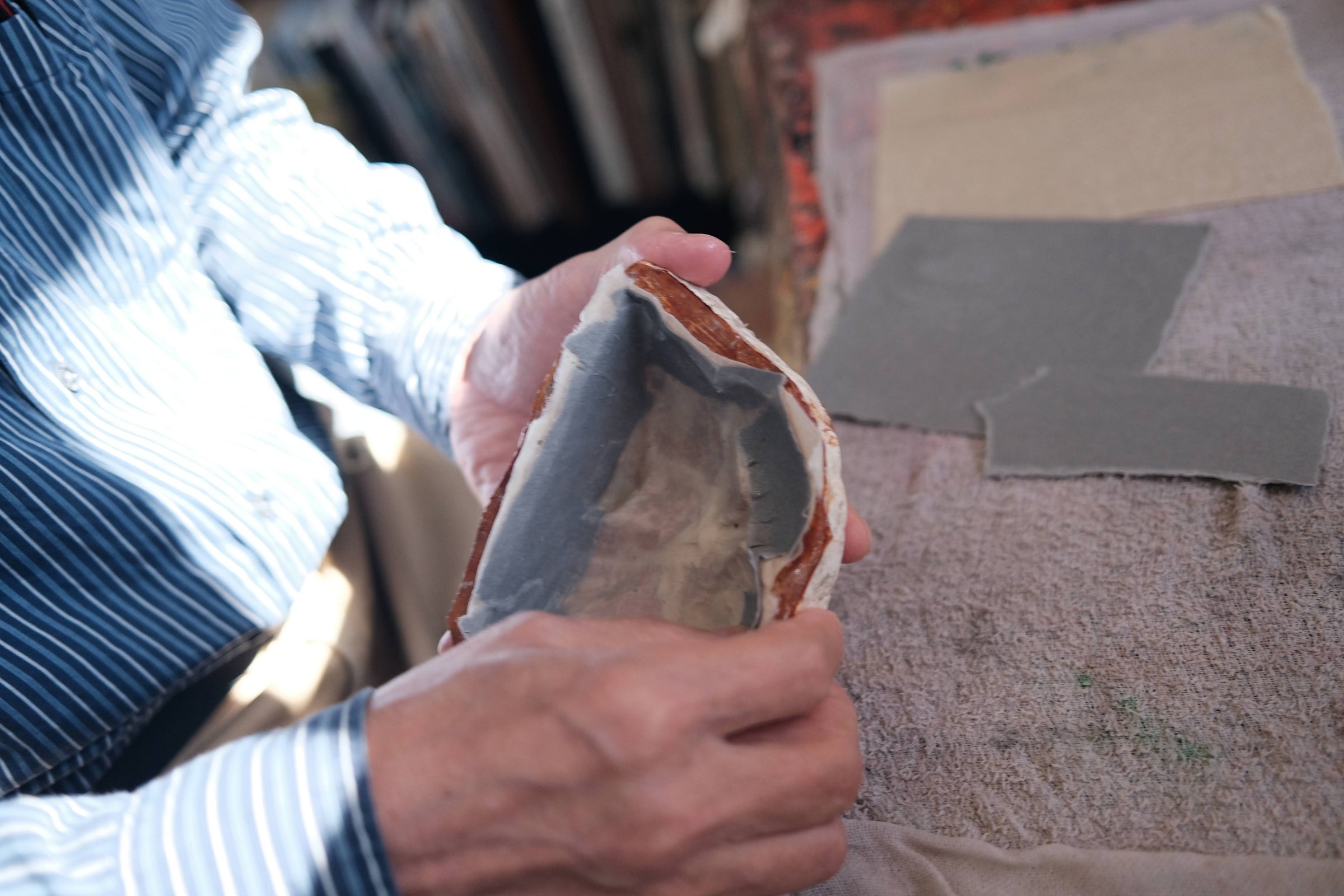 Hanjiro Sawafuji uses an ura-bari technique to craft his hariko. Washi is layered from the inside of the mold, rather than the outside, resulting in a smooth surface to paint on.  
a passion for hariko
Hanjiro Sawafuji is a second-generation hariko craftsman, continuing the tradition of Rokuhara Hariko in Iwate Prefecture started by his father over 60 years ago. Combining his traditional hariko techniques with more systematic study of sculpture and various experiments, Hanjiro Sawafuji makes diverse hariko works that are playful and free, yet at the same time rooted in tradition and technical mastery. His subject matter ranges from classic hariko motifs that date back centuries, to animals inspired by a simple potato shape he saw.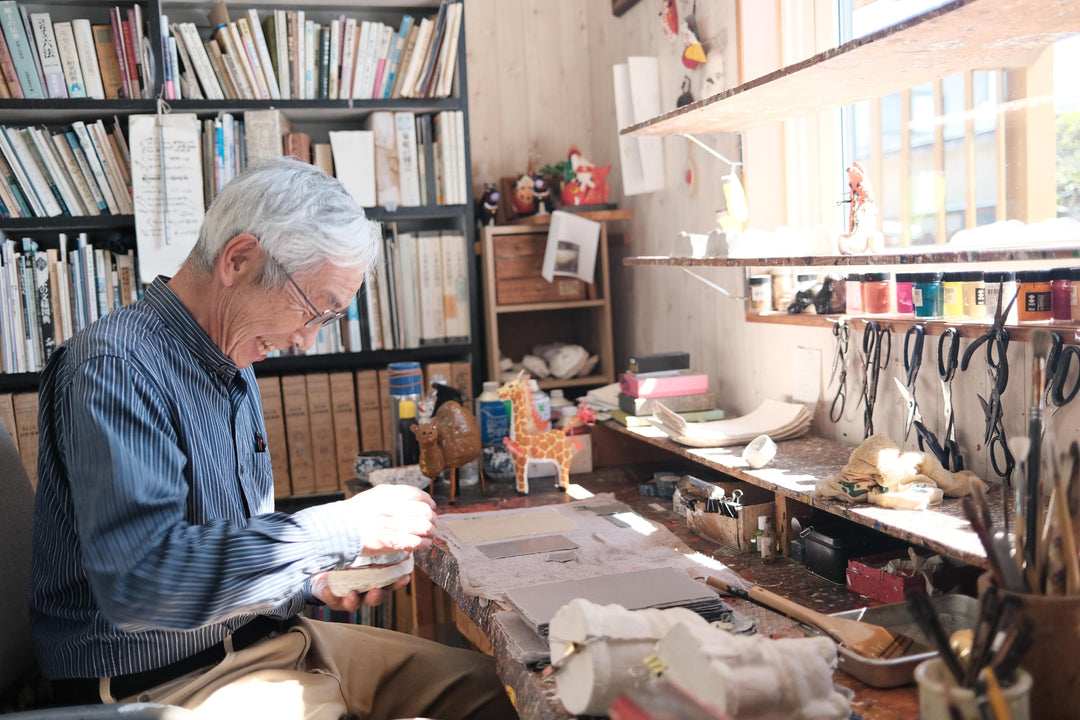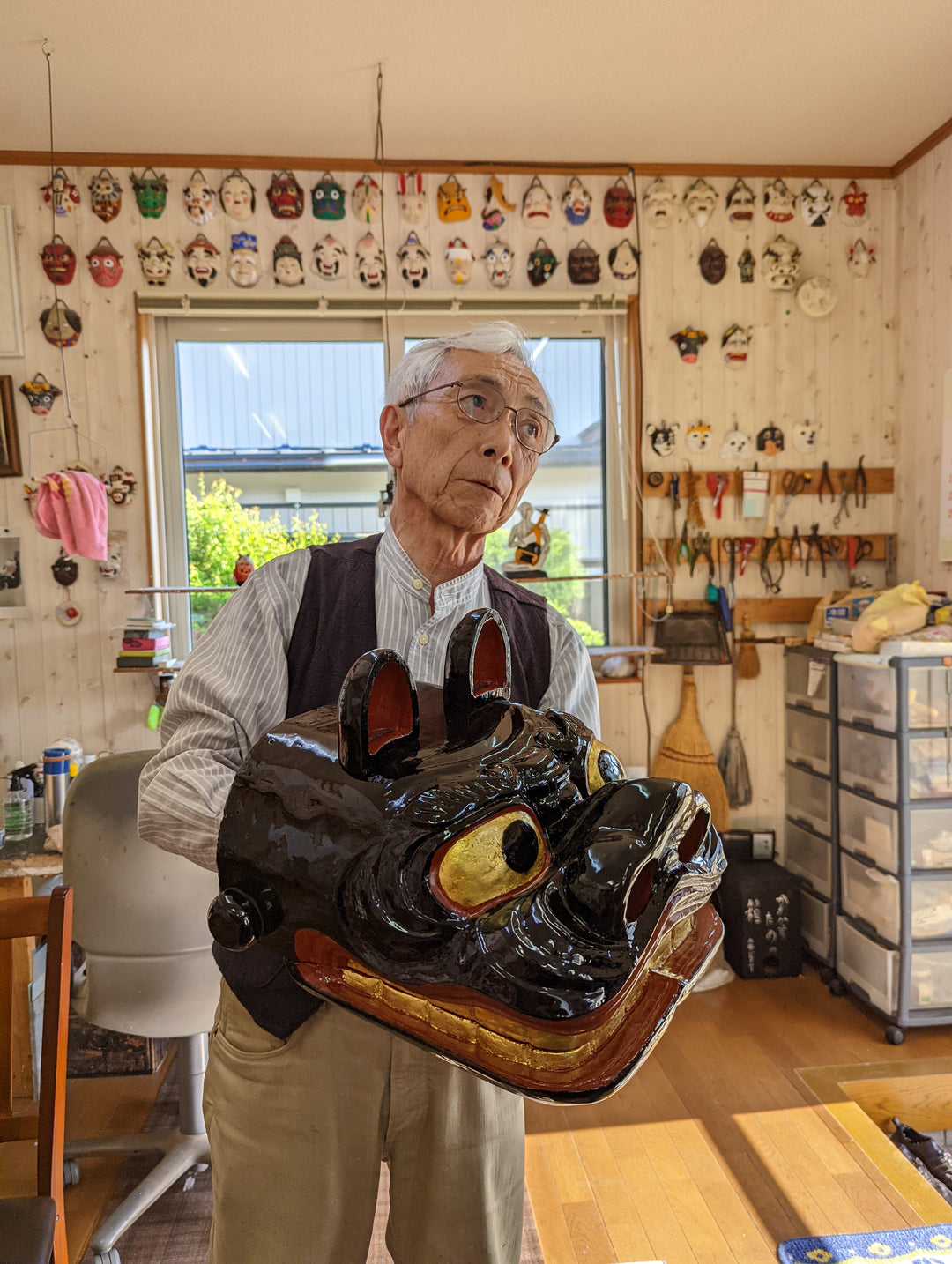 Mr. Sawafuji formerly worked under the name of Sawahan Kobo (Sawahan Studio), and once decided to retire. It wasn't for long, however! His passion for crafting hariko and making things was too compelling, and he soon came out of retirement to restart under the name of Hariko-ya Hanjiro, featuring his own name, rather than studio, as a statement to pursue more of his own personal creativity.
When we visit him in Rokuhara, it is always amazing how wide his knowledge is and how eager he is to experiment. We are very honored to deliver his works far and wide at Oshinsha.