Aizu Hongoyaki
by Daiju Sato
centuries of quality and tradition
Aizu Hongoyaki pottery is made with the clay of Fukushima's fertile Aizu basin and is widely-regarded as the oldest pottery tradition in the Tohoku region. Glazed naturally in bright ash glaze and rich ame glaze, Aizu Hongoyaki wares have a pleasant weight to them, and feel reliable and sturdy in-hand. Their simple lines make for pleasing silhouettes that are beautiful from any angle, with an undeniable quality that has been recognized for over 400 years.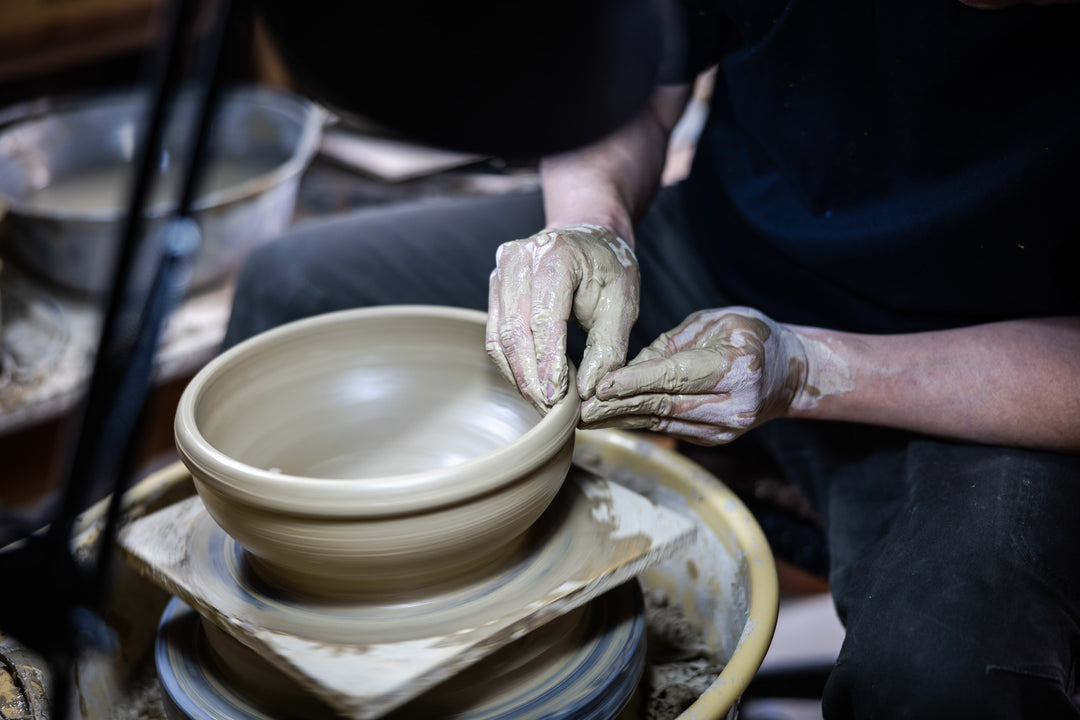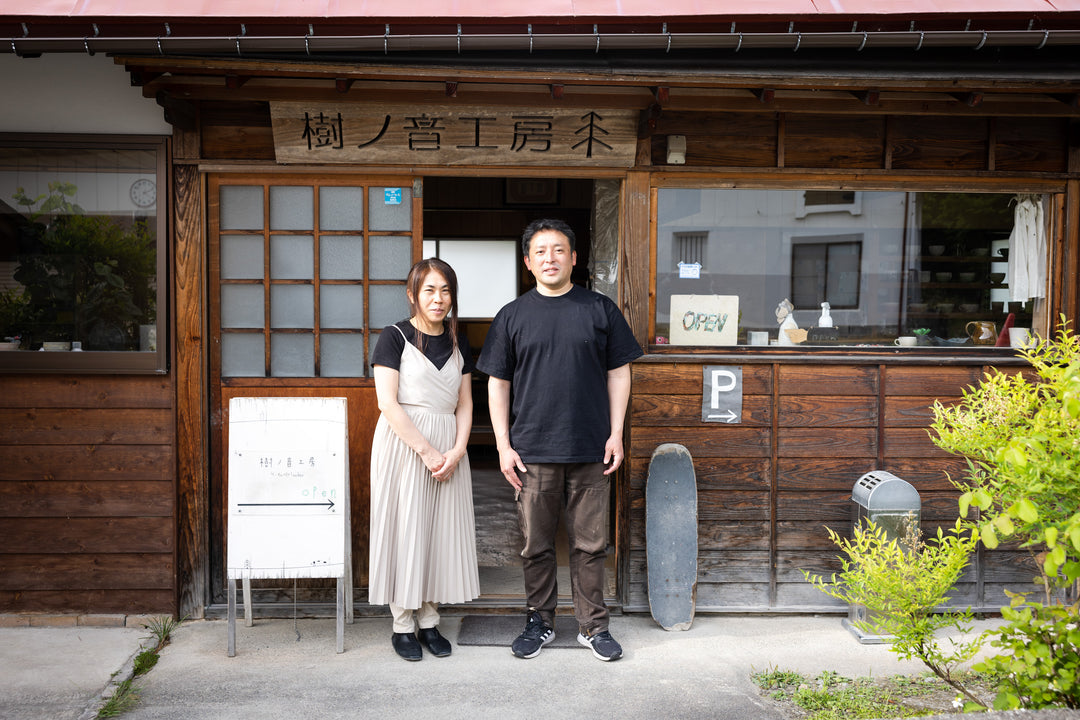 Daiju Sato
Daiju Sato, 6th-generation potter and descendent of the Aizu Clan, takes great care to honor the traditions of Aizu Hongoyaki which have been passed down through his family for generations. He and his wife, Akane Sato opened their own independent kiln in 2001. Here, the Aizu Hongoyaki tradition continues.
History
Aizu clay has long been recognized for its quality, and was used as far back as 1593 for the roof tiles of Aizu Wakamatsu Castle. In the mid-1600's, Aizu's feudal lord Hoshina Masayuki invited renowned potter Mizuno Gonzaemon to harvest and process the local clay and a major local industry was born. There were once more than one hundred pottery workshops all over the town, overseen by the Aizu domain. Later, the artisans were given the materials and resources to open their own independent kilns. Due to the events of the Boshin War, many of the kilns were destroyed, but thanks to the great efforts of craftspeople over the ten years which followed, several were rebuilt. There are 13 kilns in Aizu today where this pottery tradition continues to be a central part of the local identity.