曲げわっぱ - bent wood craft
Magewappa
Though roughly 400 years old, the design of magewappa containers from Akita Prefecture is remarkably modern. Akita's cold winters make for hardy, straight-grained cedar that is soaked, bent with the utmost care, and finished with cherry bark stitching. Magewappa containers are food safe, natural, and a great alternative to plastic. The high-quality cedar keeps the contents fresh as well as enriches the taste of food.
History
Although Ryobi-an was only established in December of 2017, the techniques and knowledge behind this craft date back to the Edo period. Passionate about magewappa, founder Mr. Ishikura, who worked for another magewappa company for 30 years, has undertaken the challenge to create brand-new, never-seen-before magewappa items that young people can pass on to future generations. Joining him on this mission is the talented Ms. Tomoko Ito, the first woman to have been certified as an Odate Magewappa Traditional Craftsperson.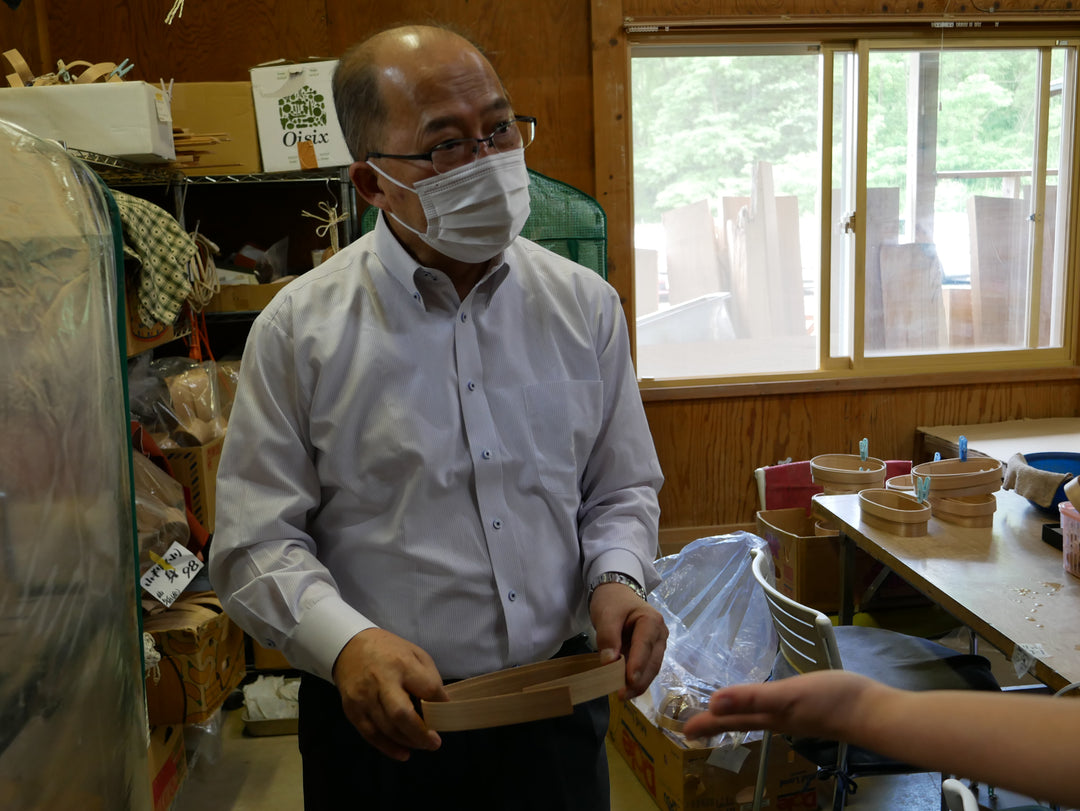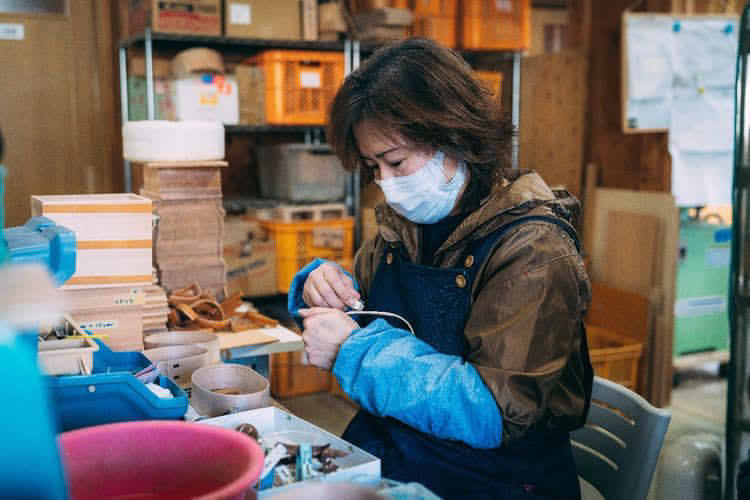 innovating a centuries-old craft
Ryobi-an is innovating the magewappa craft. They seek to enrich customer's lifestyles by combining traditional techniques with new ideas. While they still offer traditional magewappa bento boxes, some of their more contemporary creations include bread cases, wine coolers, and cake domes.