Denshiro Cherry Bark Crafts
伝四郎
Samurai tradition passed down in Kakunodate, Akita
Traditional Japanese Kabazaiku
Cherry bark crafting, kabazaiku in Japanese, has been practiced in for well over 200 years in Kakunodate, Akita Prefecture, where its traditional techniques continue to be passed down. In fact, it was originally a side-hustle for low ranking samurai! As the Edo Period was marked by stability and peace, many samurai had to take on a secondary occupation to make ends meet. The high-quality craftsmanship of kabazaiku items were soon recognized, and it became an officially-recognized craft.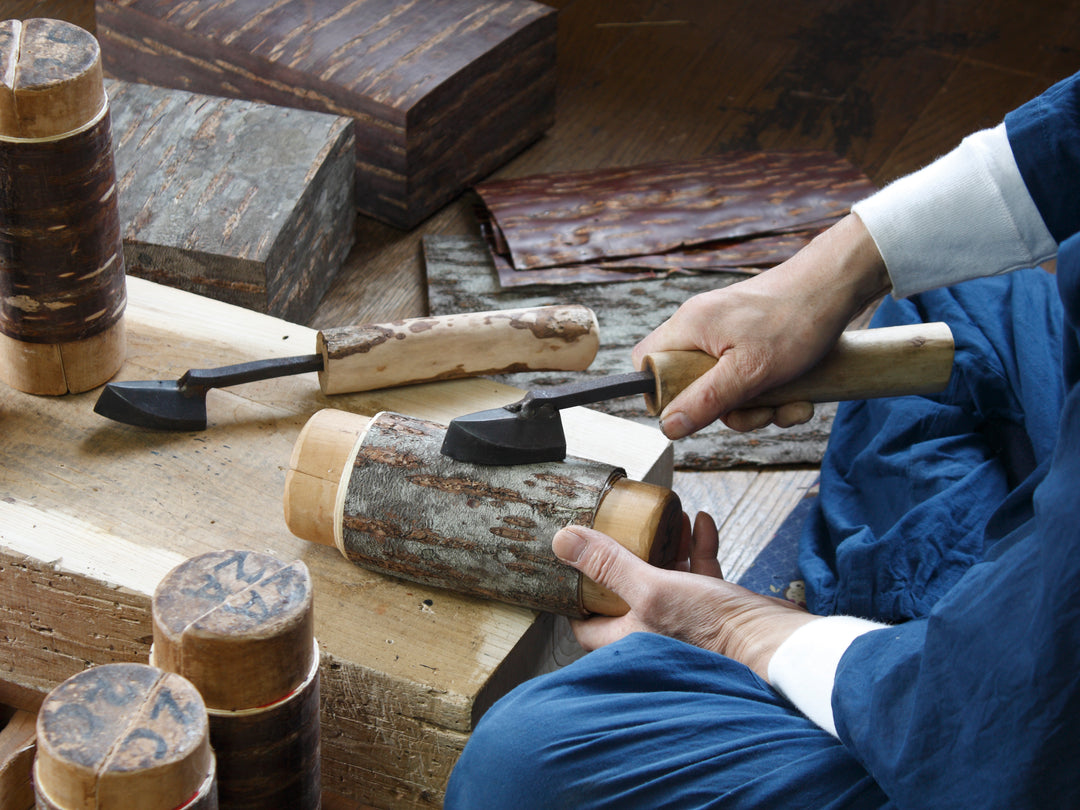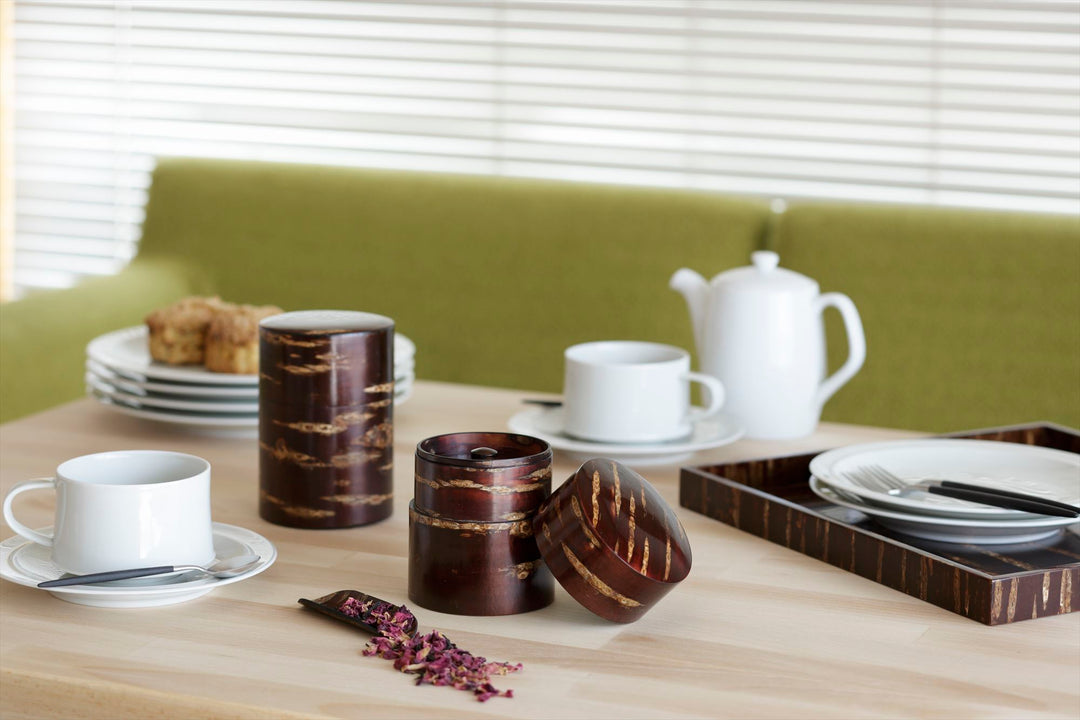 keeps tea leaves in outstanding condition
Cherry bark is a natural insulator against changes in humidity, making it a perfectly suited for storing tea leaves and other sensitive products. Denshiro's tea caddy double lid design seals in all the freshness, keeping your tea and other items it top condition.
Sustainably made with Natural Cherry Bark
Kakunodate is famous for its spectacular cherry trees. All Denshiro items are handmade with natural cherry bark, whose harvesting work itself requires extremely high skills. The bark is sustainably harvested by carefully alternating where bark is taken from, allowing for regrowth.