Matsuhisa Eisuke Kamiten
松久永助紙店
washi: handcrafted from nature
Much more than paper, washi is a material for everything from traditional Japanese doors, to lanterns, to clothing, to medical grade items, and more. Its production is intrinsically entwined with nature, relying on abundant plants, clear rivers and cold weather. Washi is made from the fibers of plants, particularly paper mulberry. The plants are cut with enough stock for regrowth and their bark is dried, to store, put into water to soften, then simmered, and refined by hand before being broken down into fibre pieces. They are then aligned and layered in a vat, creating washi. This intensive, 1300-year-old traditional process continues today.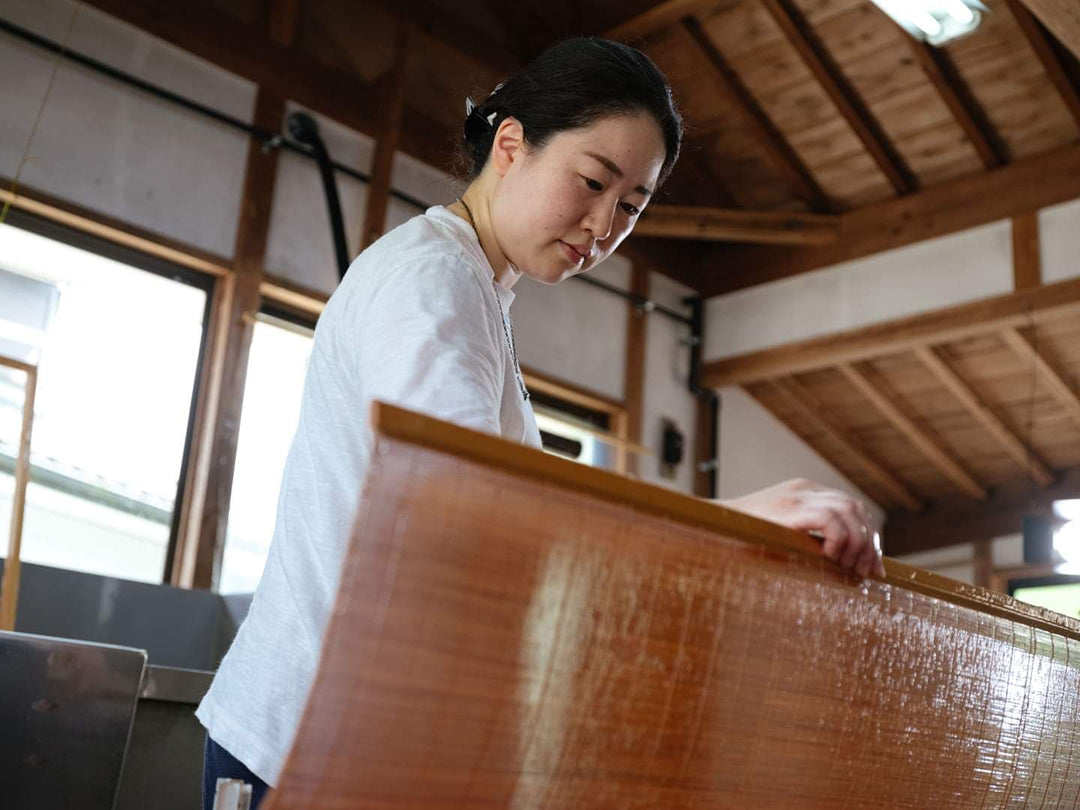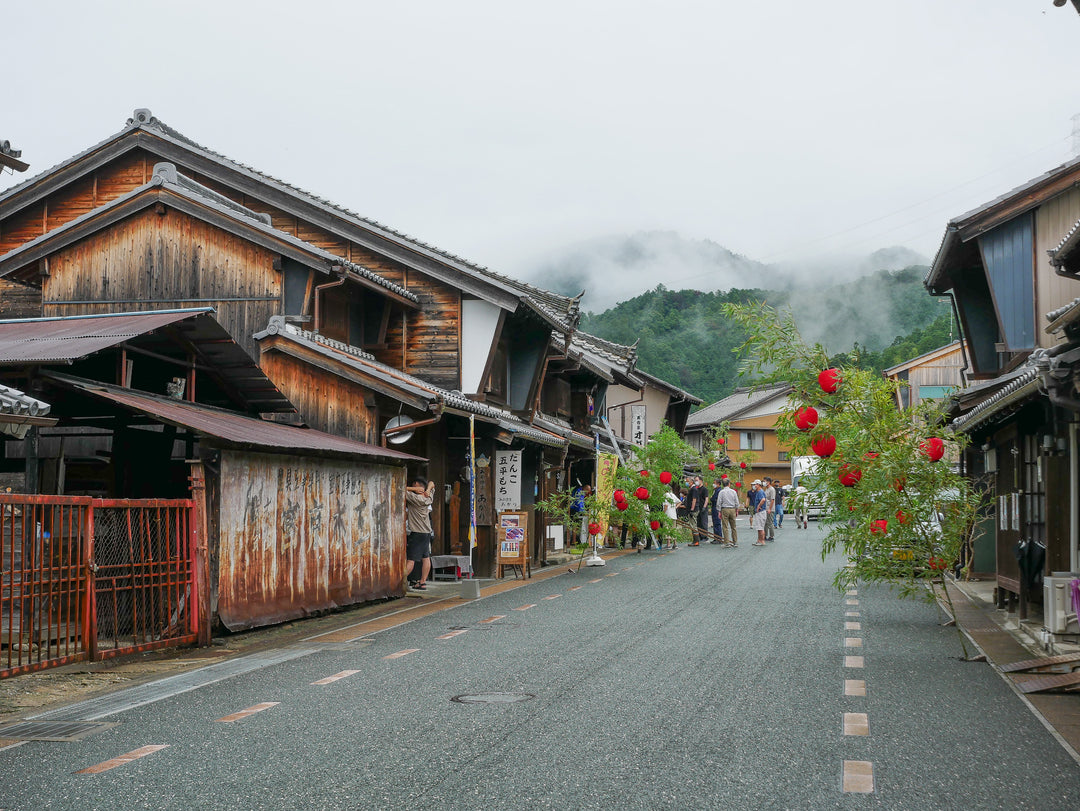 The heart of washi production
With its lush forests and crystal clear Nagara and Idatori rivers, the town of Mino, Gifu Prefecture has been perfectly suited to washi production since ancient times. Washi from Mino was used by the Nara and Heian dynasties, and during the Edo Period, the whole town was built up around its production. In its heyday, Mino was home to as many as 5000 washi making workshops, supplying much of the country with high quality washi for everything from paper for government documents to material for construction. Mino continues to be an important center of washi production in Japan. The town's traditional architecture, known as the Udatsu Townscape, is designated as an important architectural conservation area by the national government.
Matsuhisa Eisuke Kamiten
The Matsuhisa family has been in the washi business since 1876, and had a significant impact on Mino's development through the generations, including the founding and operation of the Mino Electric Railway and the establishment of washi mills and shops. The second generation owner, Eisuke Matsuhisa III, was even appointed Mayor in 1947. The family's traditional Udatsu storefront is preserved as part of Mino's important architectural conservation area, with the new shop just across the street. The Matsuhisa family continues to work with Mino washi artisans, preserving traditional crafting methods while responding to contemporary needs and trends.