the color of nature
Chizu Blue is a cooperative set up and run by local women, making indigo-dyed products the traditional way. At their bright studio, located in Chizu-cho, a post town deep in the Chizu Mountains, the members of the cooperative carefully grow indigo plants from seeds, separate indigo leaves and stems, make indigo dye, and dye fabric by hand. Japanese indigo is renowned for its rich crafting traditions and quality. The dye is fermented in vats over several months.  When fabric is pulled from the dye it changes to deep brown and is then immersed in water, changing again to a vivid indigo blue almost instantaneously. This indigo blue, which is all-natural and completely plant-based, has been treasured by cultures all over the world since ancient times. To wear it is to wear the color of nature.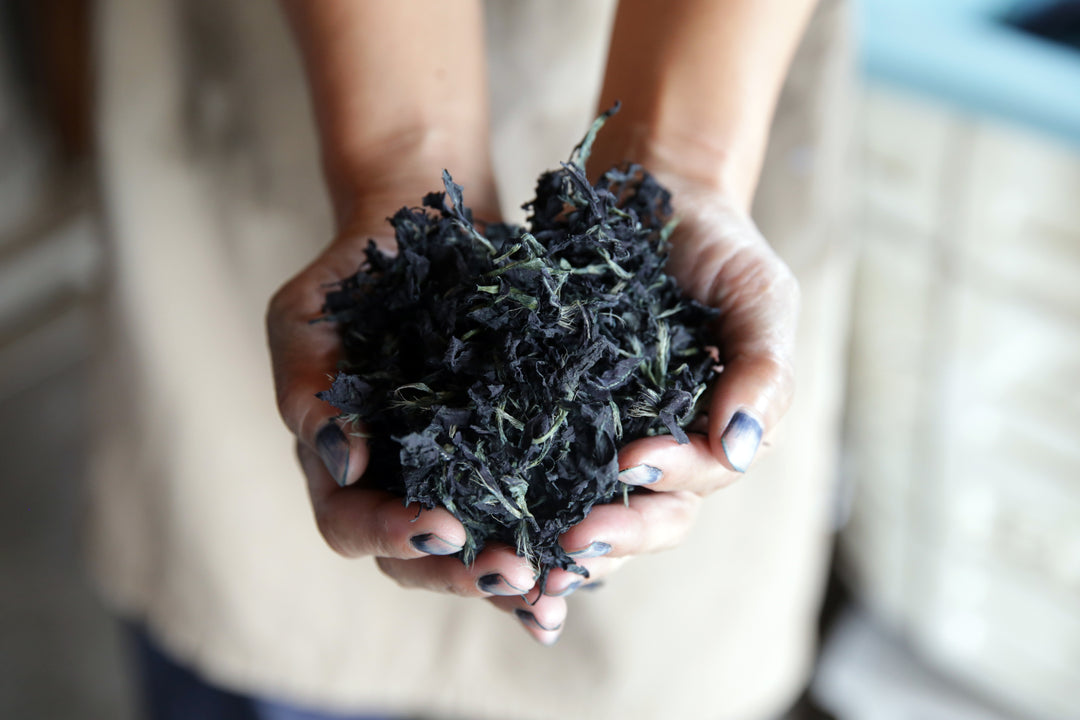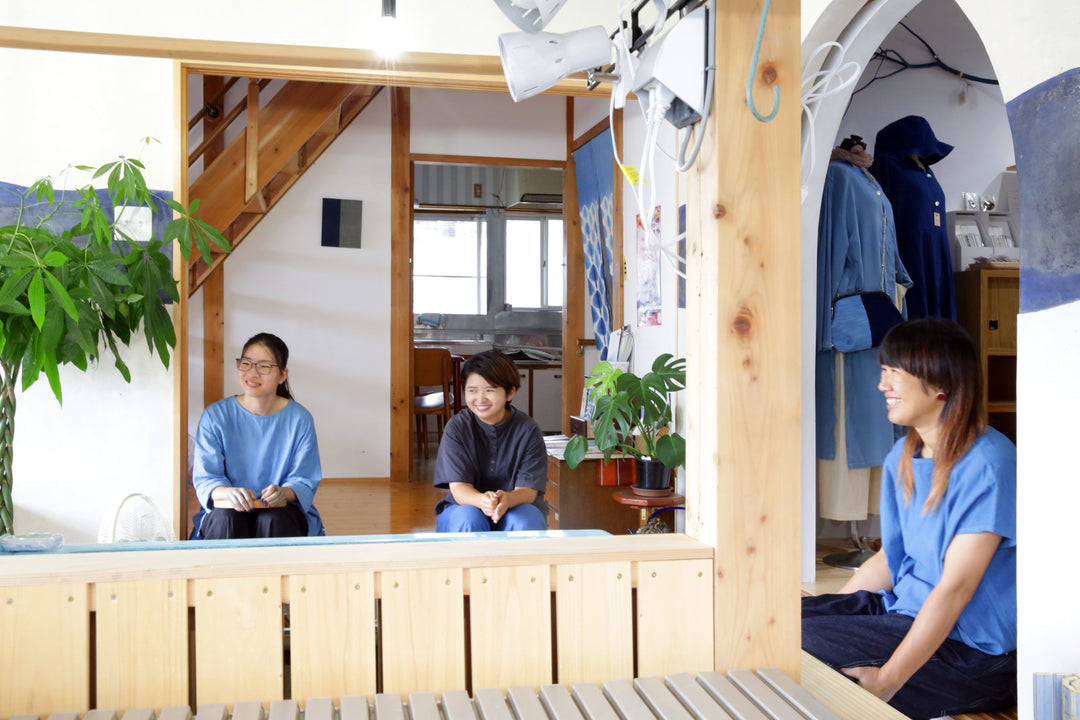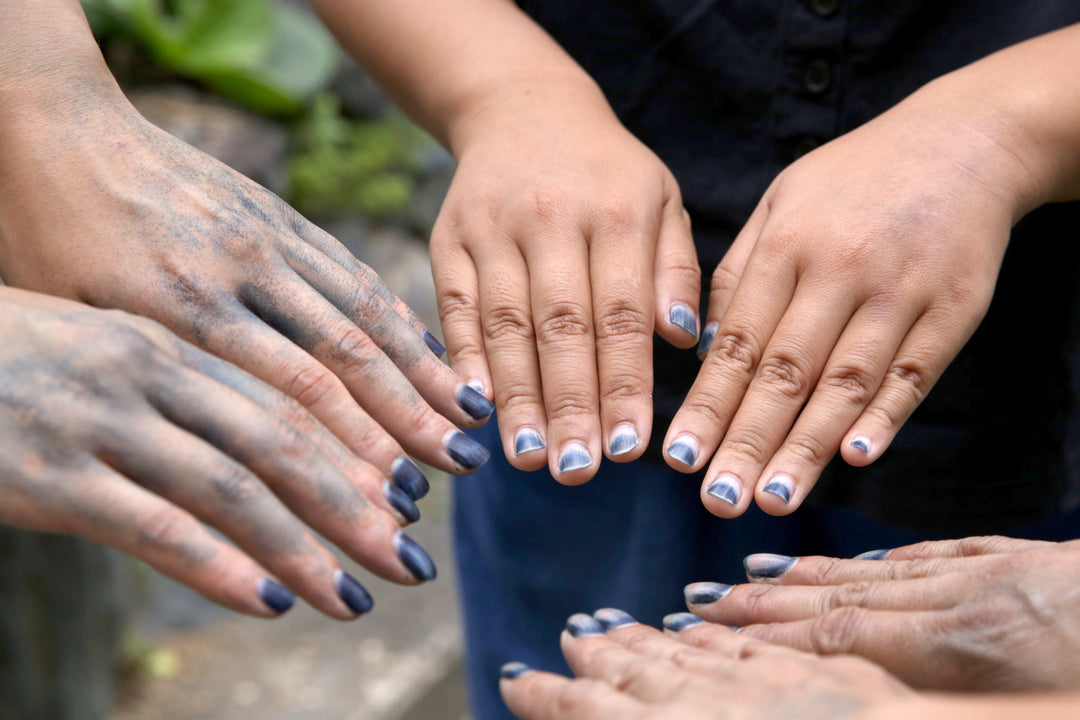 reviving an environmentally-friendly traditional craft
Chizu-cho was once home to indigo dyeing workshops in the old days, but they had long ceased to exist. That is until a group of local women began reviving the craft in 2005. They began growing indigo plants from Tokushima seeds, employing traditional harvesting processes.Indigo dye itself is environmentally friendly, so it is safe for the waters of the Sendai River which begins in the mountains where Chizu Blue is located, and runs through Tottori. The original members of the Chizu Blue eventually aged out of the cooperative. The torch was taken up by six women in their 20s - 50's who currently run Chizu Blue, working comfortably according to their own lifestyles. 
Here are some of frequently asked questions. Feel free to talk to us via bottom-right chat icon for further assistance!
Yes, we ship worldwide with DHL. Shipping cost is calculated at the checkout, depending on the products' weight and the destination.
After your order is confirmed, if the ordered products are in stock, we will ship it in the following business day. Then with DHL, it typically takes 3-5 business days.
We include care & maintenance leaflet with our products. Apart from that, feel free to ask us directly anytime!
When our products arrive in your country, you may be required to pay customs. These are charges payable by the customers, amount depending on the total amount of purchase.