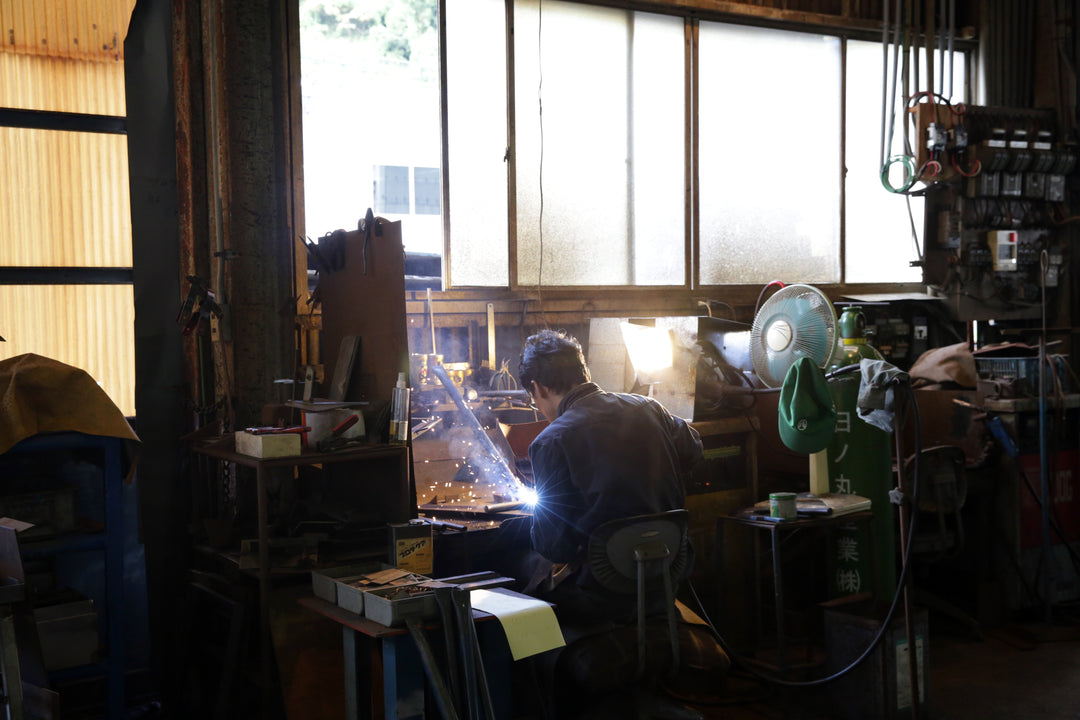 Japan's hand-forged hagane carbon steel
The distinctive feature of Tottori cutlery blades is the use of domestically produced sand iron, which is rare and difficult to obtain, to create the core steel. This sand iron is sourced from the town of Yasugi in Shimane Prefecture. It is sandwiched between layers of Yasugi steel and then hand-forged. There are only about 50 artisans nationwide who possess the skill of hand-forging, and among them, there is one blacksmith in Chizu Town, Tottori Prefecture, who has continued this tradition for three generations. The knives crafted by this blacksmith are meticulously made one by one, and they exhibit a cutting edge that is rarely seen elsewhere in the country. The wave pattern on the blade surface is meant to represent the rough waves of the Sea of Japan.
deep roots in the community
When you open the door of the IRON cafe & shop run by Yashima Iron, dozens of differently shaped hoes are displayed on the wall. This is because the preferred kind of hoe differs from village to village, depending on the quality of the soil and the produce they cultivate.

Yashima Iron is a forge that has deep roots in the local community, making everyday agricultural tools as well as specialized iron tools, such as those for carrying the orchard harvest, gathering shellfish and seaweed, and for pulling timber. Experts in thier craft, they also remake older kinds of specialized tools which no longer have makers. In addition, they craft a wide range of household iron products, including quality knives made to be used every day and to last for generations.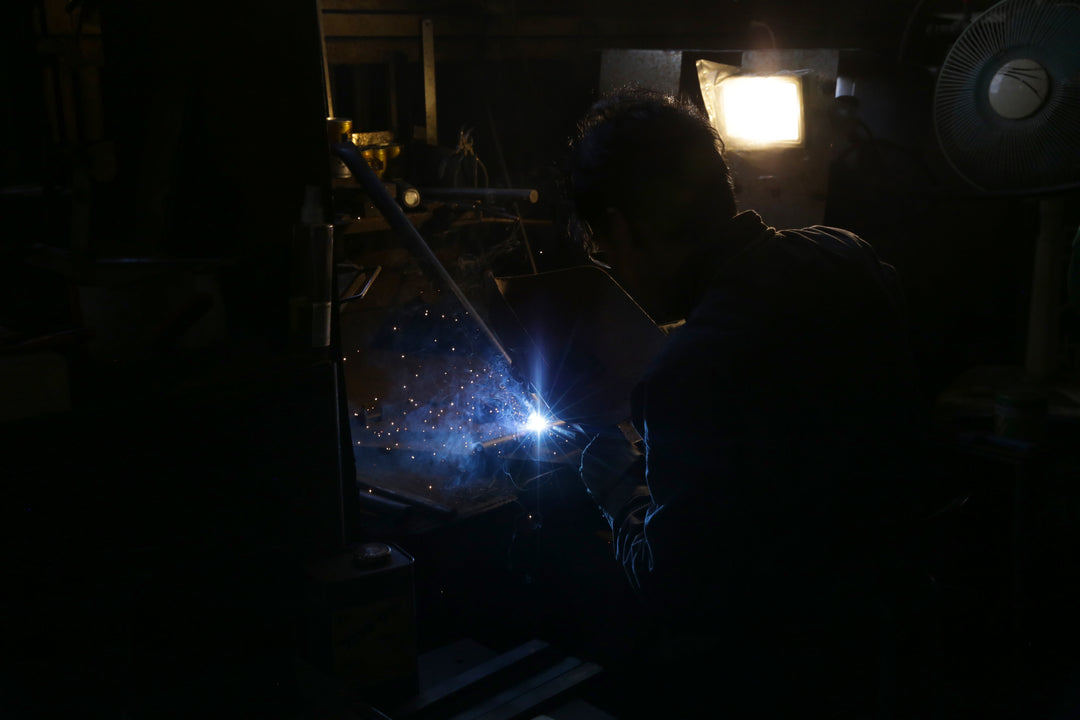 five generations of excellence
Thanks to the rich iron reserves of the Chugoku Mountains, a skilled blacksmithing culture emerged in Tottori. Yashima Iron, founded in 1897, and has been forging iron for five generations. Initially production was focused on manual agricultural tools, such as rice threshers and other farming implements needed for Japan's growing population. Today, Yashima Iron also focuses on kitchen knives and other household items, putting their crafting expertise into products of the highest quality for contemporary life.
Here are some of frequently asked questions. Feel free to talk to us via bottom-right chat icon for further assistance!
Yes, we ship worldwide with DHL. Shipping cost is calculated at the checkout, depending on the products' weight and the destination.
After your order is confirmed, if the ordered products are in stock, we will ship it in the following business day. Then with DHL, it typically takes 3-5 business days.
We include care & maintenance leaflet with our products. Apart from that, feel free to ask us directly anytime!
When our products arrive in your country, you may be required to pay customs. These are charges payable by the customers, amount depending on the total amount of purchase.