Yanagiya Reproduct
柳屋リプロダクト
Traditional toys expressing tottori folklore
Yanagiya Reproduct is a project by craft shop COCOROSTORE to revive the legacy of Yanagiya, a beloved Tottori studio run by the Tanaka family, which made traditional folk toys based on local folklore and customs from 1928 to 2014. The more than 50 different folk toys they made, which were once common in Tottori, included hina dolls, festival masks, and hariko modeled after gods and ghosts of folktales. Thanks to Yanagiya Reproduct, artisans are bringing these Tottori traditions to life again, all handmade from wood, clay, and washi, using traditional techniques passed down through the Tanaka family.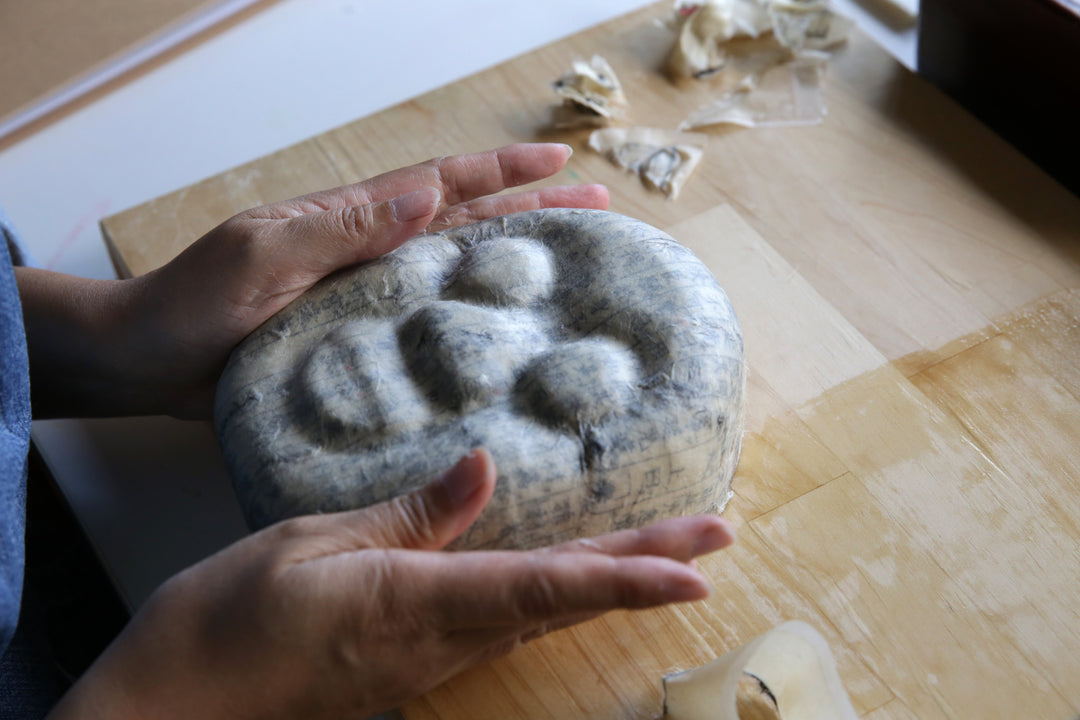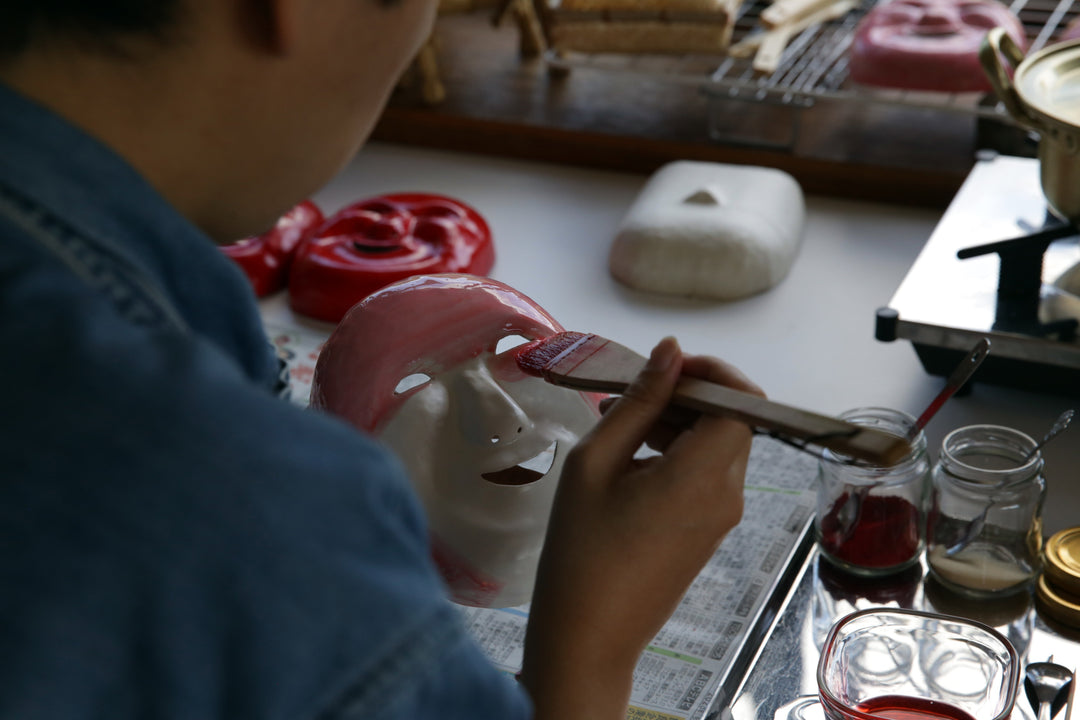 Part of tottori's heritage
Second-generation artisans Kinji and Miyako Tanaka took over Yanagiya from their predecessors, but after many years Miyako-san's eyesight deteriorated and Yanagiya closed its doors in 2014. Today however, she and Kinji-san teach the artisans of Yanagiya Reproduct the techniques for making some of the toys which Yanagiya produced. COCOROSTORE's Nobuhiro Tanaka is gradually increasing the number of items they can reissue, using his network of craftspeople, from potters, to woodworkers, to painters. After passing Kinji and Miyako Tanaka's strict checks, a number of folk toys have been revived.