a family craft
Shinobu Kogeiten was founded in 1946 by Noriyasu Shinobu, who came from a long line of carpentry joiners, and applied his skills to wooden crafts and folk toys. His son, Kentaro, now runs the studio, incorporating the traditions of his father with modern painting techniques to produce charming, handmade, regional folk toys.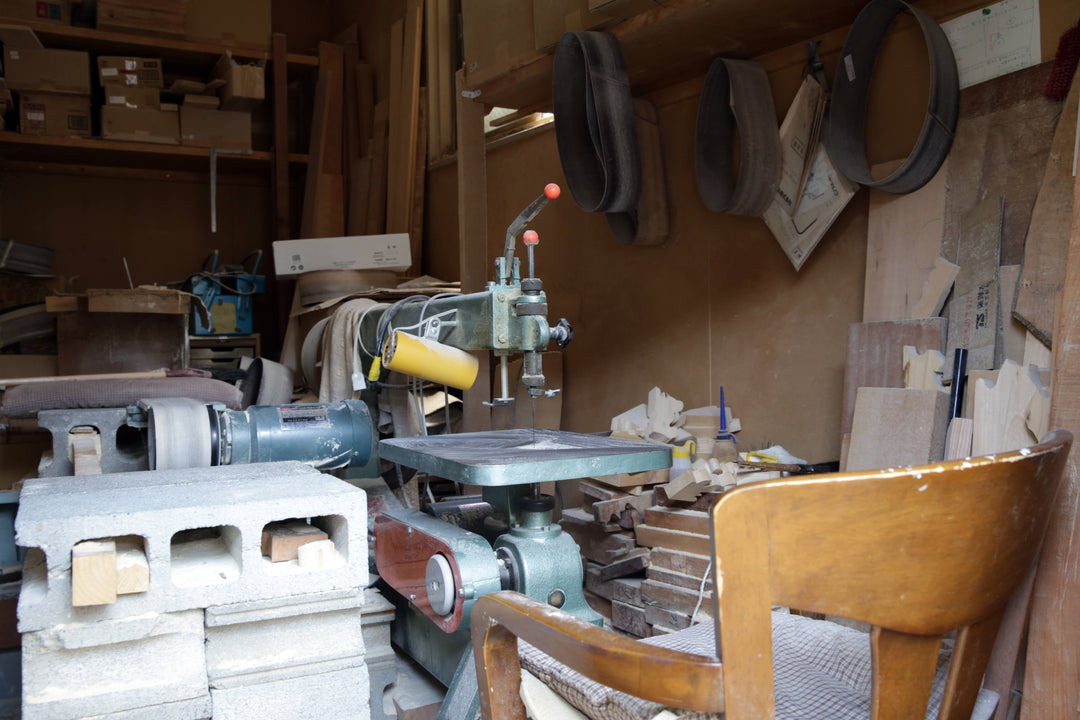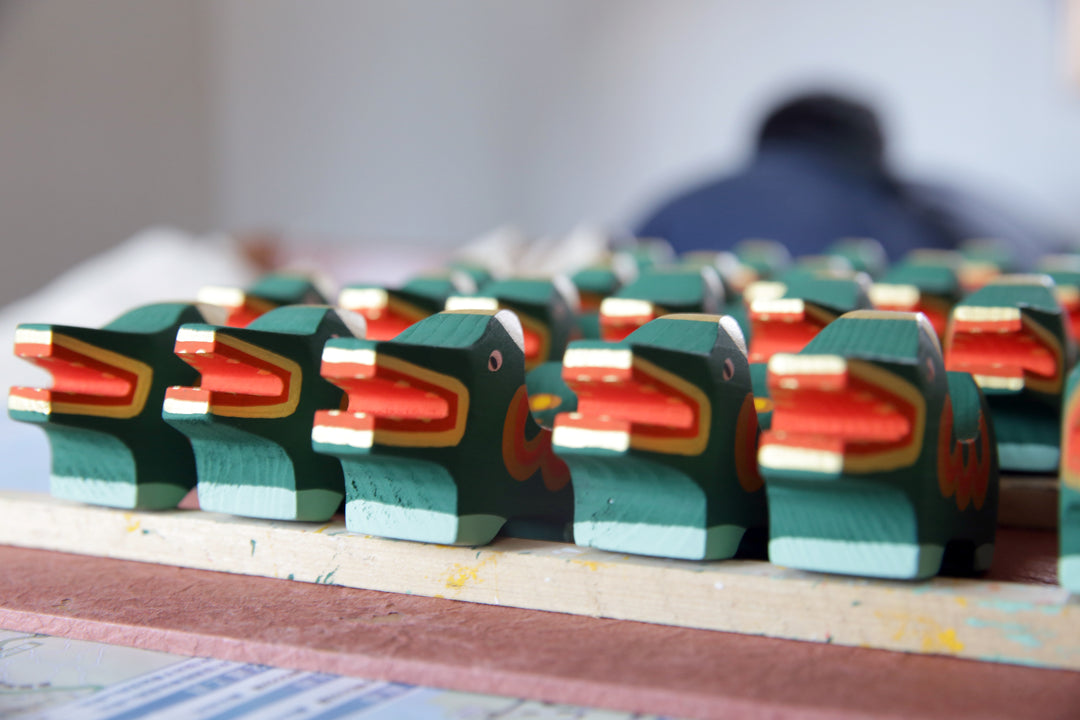 a craft rooted in local folklore
Shinobu Kogeiten is located near Kannon-in, a Buddhist temple well-known for its Japanese garden, and is a nationally-designated Special Place of Scenic Beauty. Here, they produce toys based on local culture and folklore, such as Tottori's black, Inhaku-gyu cattle (famous for Wagyu beef), and nagashibina dolls, based on the local custom of floating traditional hina dolls down the river to ward off misfortune. Particularly noteworthy are the Tottori eto toys. These are wooden toys based on the twelve animals of the Japanese zodiac associated with Tottori Prefecture, such as the Inhaku-gyu and the Inaba white hare.

Shinobu Kogeiten mainly uses locally produced wood such as cedar and cypress, and uses the natural texture of the wood and simple but modern painting to enhance the unique charm of the toys. Their products are deeply rooted in Tottori's local culture and folklore, and each embodies the charm and history of the region.