tottori folklore through the eyes of a leather craftsman
Ko-ma's leather pins are crafted by Kodai Asakura, a leather craftsman and artist. Asakura worked for a leather bag manufacturer in Hyogo for several years before moving to the home of his great-grandfather in Tottori with his wife, Mai Yanagihara, who is a glass artist. They established ko-ma together, creating playful brooches, amulets, and other objects inspired by spirits of European festivals, Japanese yokai, and the iconic Tottori folk masks made by local shop Yanagiya.

When the owners of Yanagiya saw ko-ma's brooches, they praised them as cute and well-made. Asakura crafts the brooches by laser-patterning and cutting them, and then wetting them with water which helps them take on their three-dimensional shapes. Asakura, who studied graphic design in art school, takes great care to honor the essence of Yanagiya's masks, with their comical and slightly eerie expressions.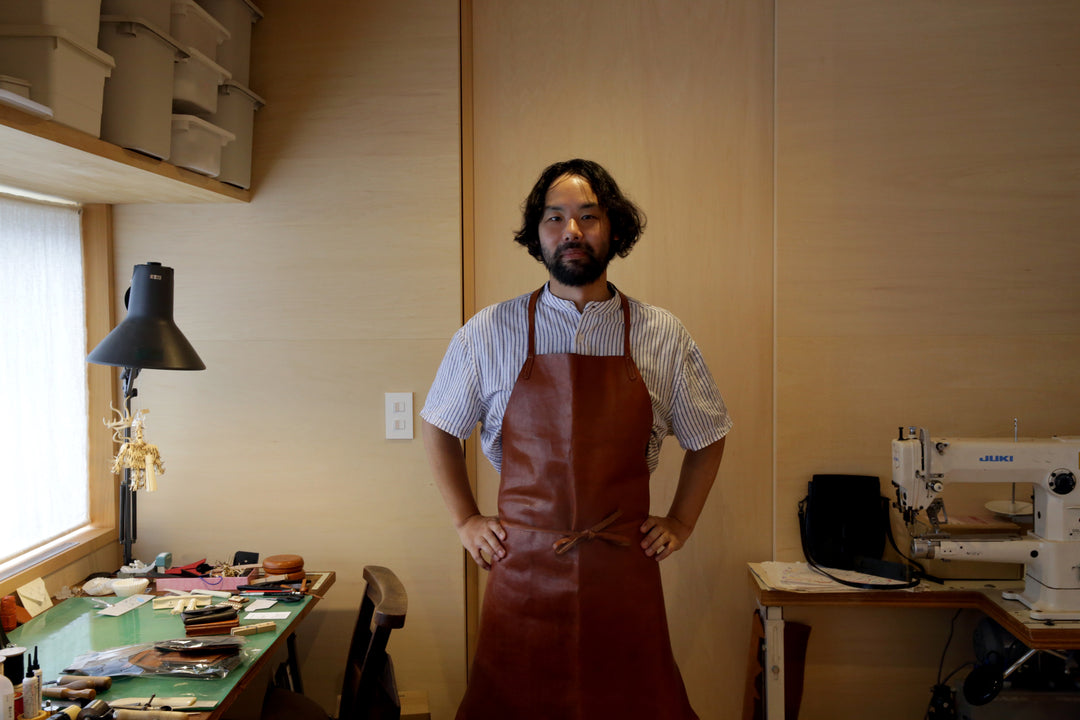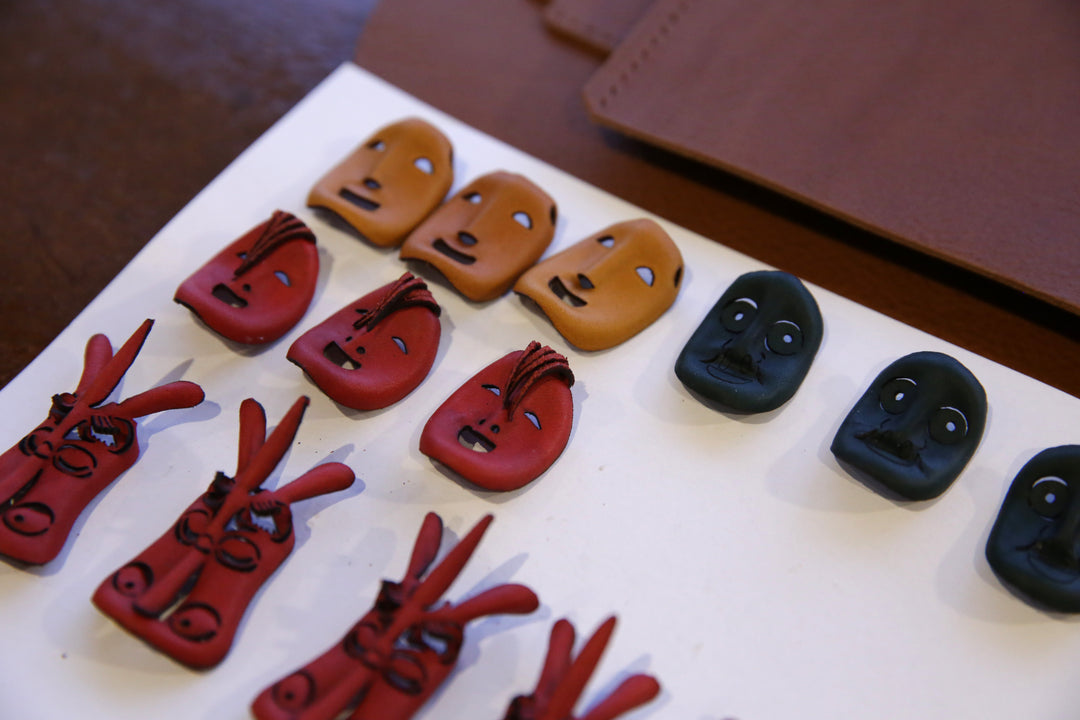 In the tradition of Yanagiya
Ko-ma's brooches pay homage to folk masks originally crafted by beloved local folk toy shop Yanagiya, such as the Kirin-jishi, a mythical lion which inspired Tottori's traditional lion dance, the Nuke (pronounced Nukay), and Shoujou, spirits which accompanied the Kirn-jishi, the Ao Hanatare (green runny-nose) character, a shinto spirit with a rather foul mouth, which was performed during Gongen festivals of the feudal era, and last but not least, the White Rabbit of Inaba, a legend at the heart of Tottori's identity, and one of the origin stories of Japan itself.
Here are some of frequently asked questions. Feel free to talk to us via bottom-right chat icon for further assistance!
Yes, we ship worldwide with DHL. Shipping cost is calculated at the checkout, depending on the products' weight and the destination.
After your order is confirmed, if the ordered products are in stock, we will ship it in the following business day. Then with DHL, it typically takes 3-5 business days.
We include care & maintenance leaflet with our products. Apart from that, feel free to ask us directly anytime!
When our products arrive in your country, you may be required to pay customs. These are charges payable by the customers, amount depending on the total amount of purchase.