a passion for castings
Mitsuyoshi Morishita has been fascinated with metal castings ever since he first encountered them during his graduation research at technical college. Inspired by what he learned during his research, he began working at an aluminum foundry and made castings as a hobby on the side. He has now been making original tinware for 30 years, including large sculptures and even tin cast objects molded from real sea creatures.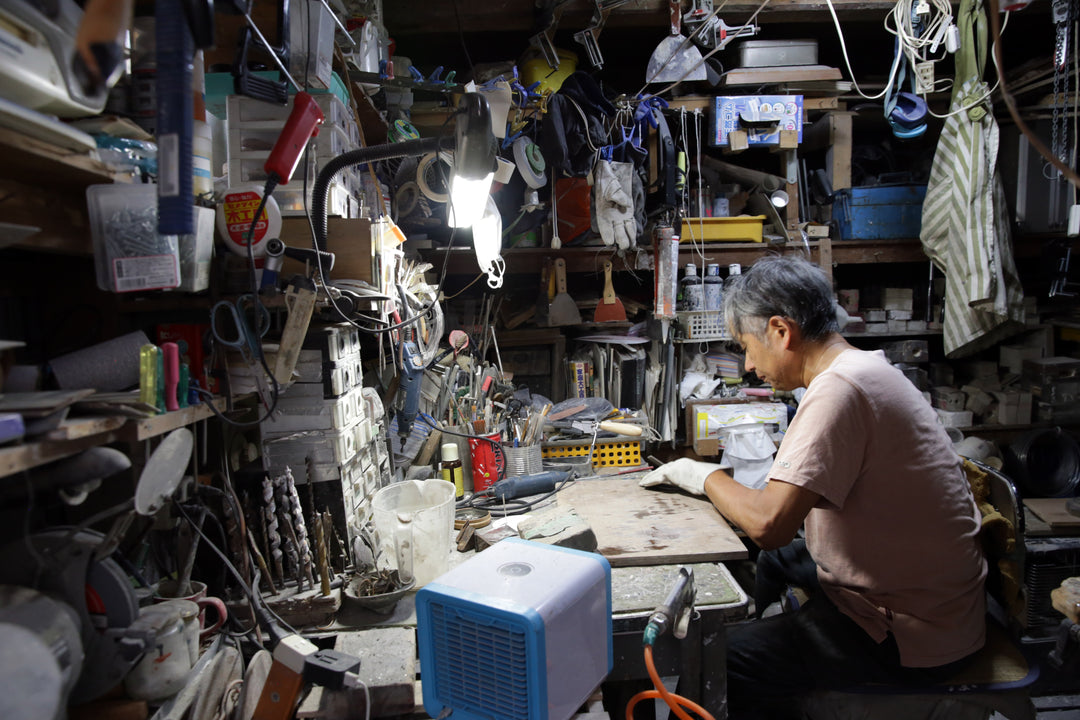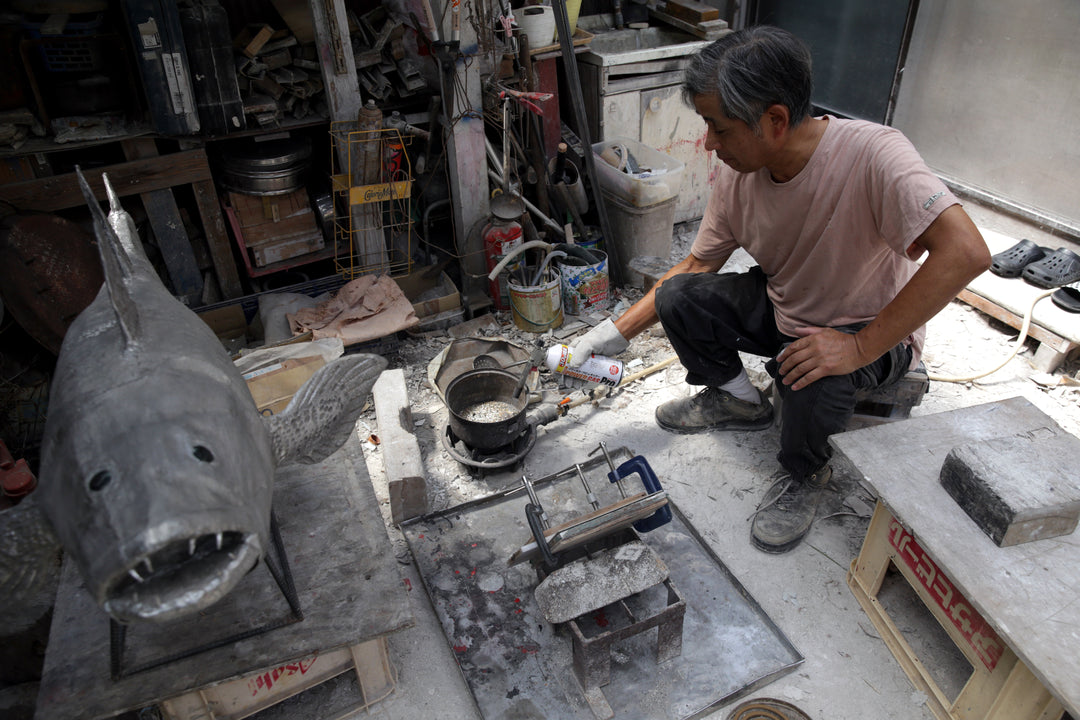 Tin was first brought to Japan in the Nara Period (710-794) from China with the introduction of tea jars, caddies, and other tea-related utensils which were made of tin, a naturally antibacterial material.

Tottori Prefecture's environment is naturally rich in metals, primarily iron sand, giving rise to a skilled smelting and forging industry with many skilled foundrymen through the ages.

artisan's sensibilites in every piece
Morishita's tinware is entirely handmade. The warmth of the craftsman's hand is imbued in the work, giving each vessel subtle irregularities which make them unique. These irregularities are what make each piece special to their owners.

Morishita's tinware is cast with washi paper attached to the inside of the castings before the tin is poured. The metallic surface of the tin takes on the organic texture of the washi, and unique patterns emerge. Finally, the tin is acid-washed to create a matte finish.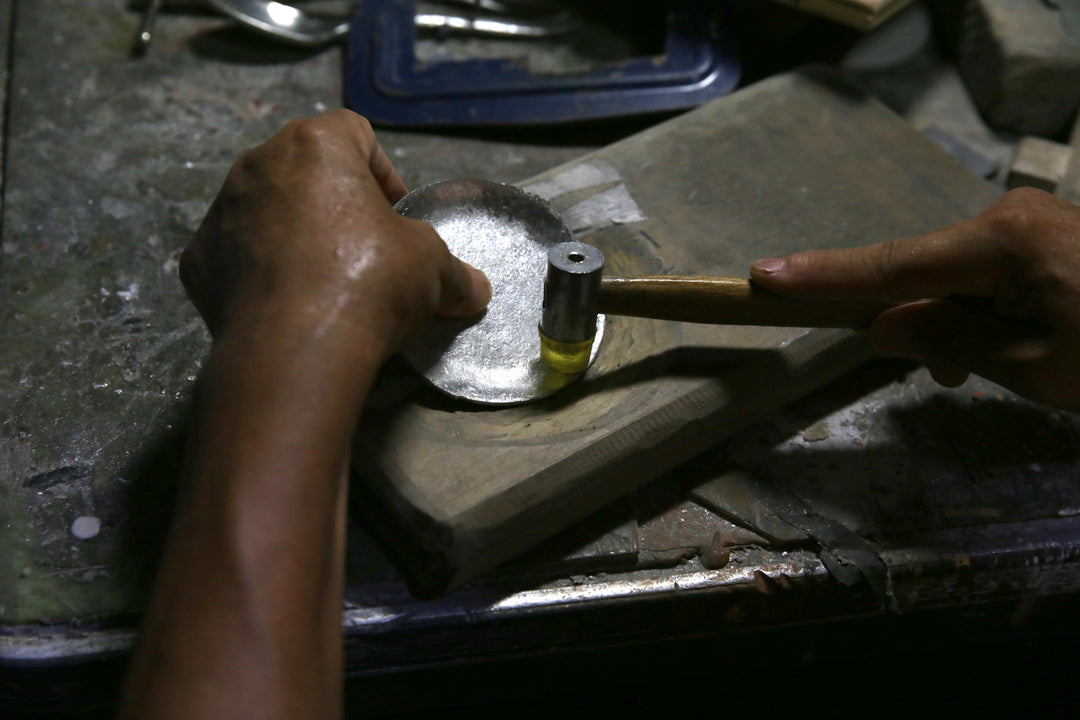 Here are some of frequently asked questions. Feel free to talk to us via bottom-right chat icon for further assistance!
Yes, we ship worldwide with DHL. Shipping cost is calculated at the checkout, depending on the products' weight and the destination.
After your order is confirmed, if the ordered products are in stock, we will ship it in the following business day. Then with DHL, it typically takes 3-5 business days.
We include care & maintenance leaflet with our products. Apart from that, feel free to ask us directly anytime!
When our products arrive in your country, you may be required to pay customs. These are charges payable by the customers, amount depending on the total amount of purchase.