pottery from the local soil, named for the local history
The Kokuzo-yaki kiln is owned and operated by couple Yoshiyasu and Kayako Yamamoto. It was established in 1890 by Yoshiyasu's great-grandparents, who, after discovering high-quality clay in the Kurayoshi area, decided to build their kiln and settle there. A 7th Century archeological site of the regional Yamato Period chiefs lies nearby, who are affectionately nicknamed "Kokuzo-san" or "Mr. Nation-builders" by the locals. Yoshiyasu's grandparents decided to name their pottery Kokuzo-yaki, after this affectionate local name and history.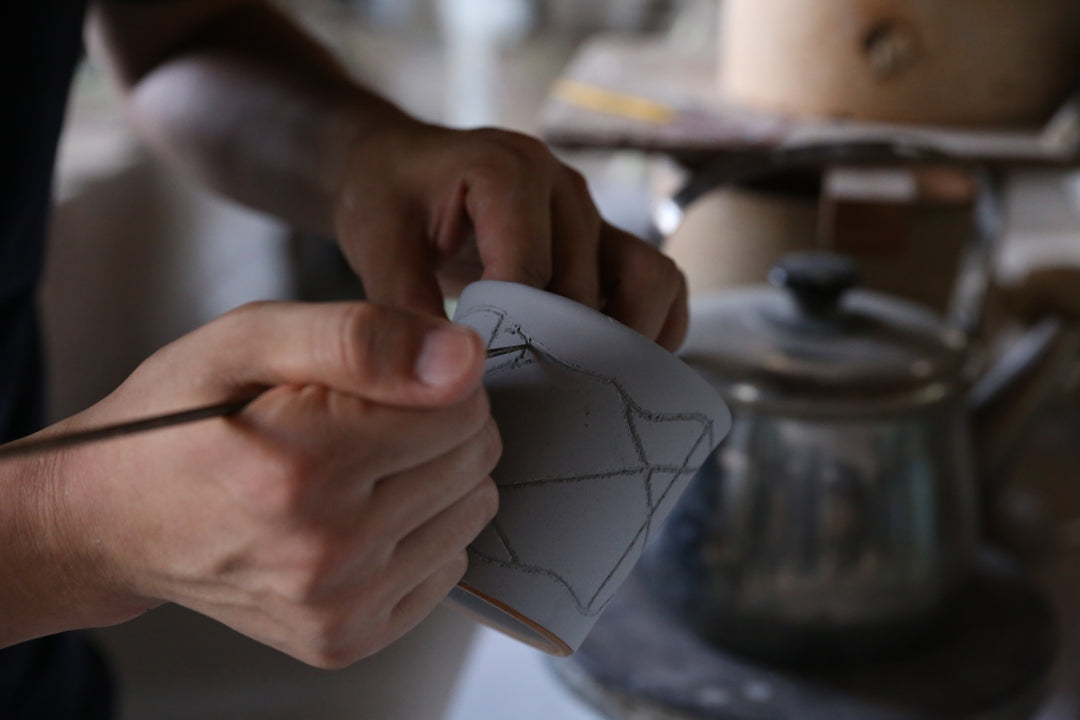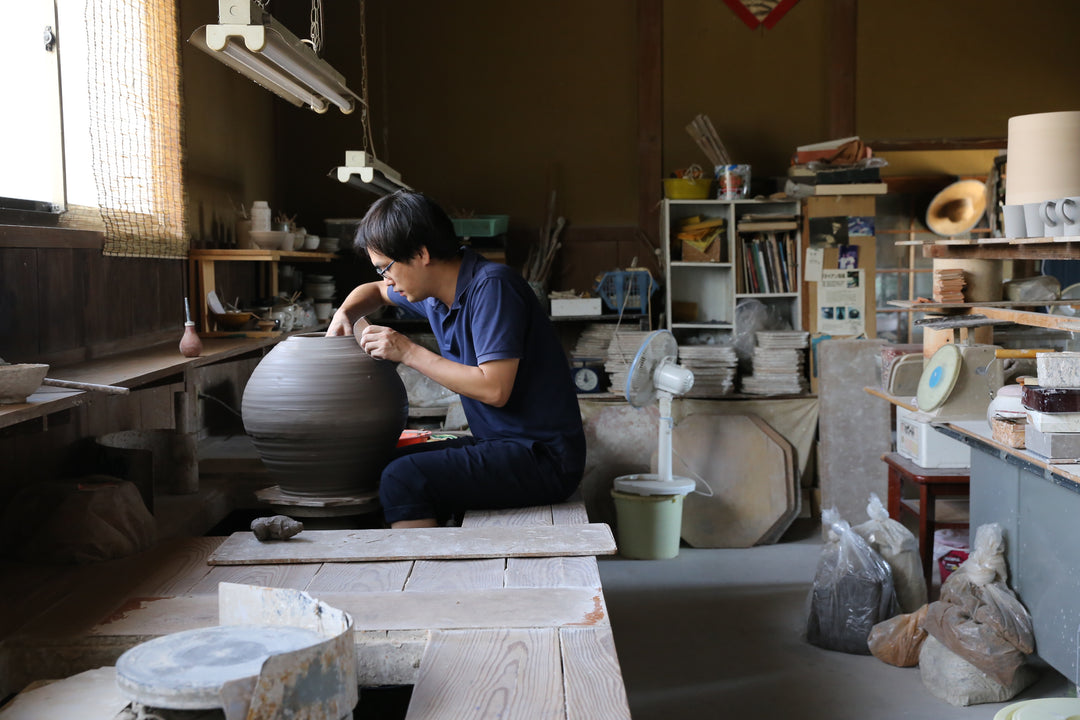 inspired by the land
The Yamamoto family has now been producing Kokuzo-yaki for four generations. Yoshiyasu and Kayako work day and night to produce high-quality, durable tableware with the mellow, white glaze characteristic of this pottery tradition, as well as its decorative techniques which express Tottori's natural beauty. "Tobiganna" pieces with their soft and wavy ridges evoke the Tottori sand dunes, and "senmon" pieces emulate constellations in the night sky.
Here are some of frequently asked questions. Feel free to talk to us via bottom-right chat icon for further assistance!
Yes, we ship worldwide with DHL. Shipping cost is calculated at the checkout, depending on the products' weight and the destination.
After your order is confirmed, if the ordered products are in stock, we will ship it in the following business day. Then with DHL, it typically takes 3-5 business days.
We include care & maintenance leaflet with our products. Apart from that, feel free to ask us directly anytime!
When our products arrive in your country, you may be required to pay customs. These are charges payable by the customers, amount depending on the total amount of purchase.