SPONTANEOUS DESIGNS CREATED BY WASHI AND INDIGO
YOBOTY is a line of washi accessories by Yoko Moroyoshi, using indigo dye and Inshu washi, a fine tradtional Japanese paper of Tottori.

Washi, which is crafted with plant fibers and pristine river water, is a crafting and construction material that is both fine and sturdy. Unlike typical paper, the density of pulp fibers in washi varies from section to section, so organic and spontaneous patterns appear when indigo dye is applied to it.

Moroyoshi is a professional paper processor and is the 3rd-generation president of her family's printing company, which fulfills a wide variety of paper orders for the people of Chiyomi City. With YOBOTY, she strives to create never-before-seen washi products that evoke images of Tottori's clear skies, sea, and landscapes.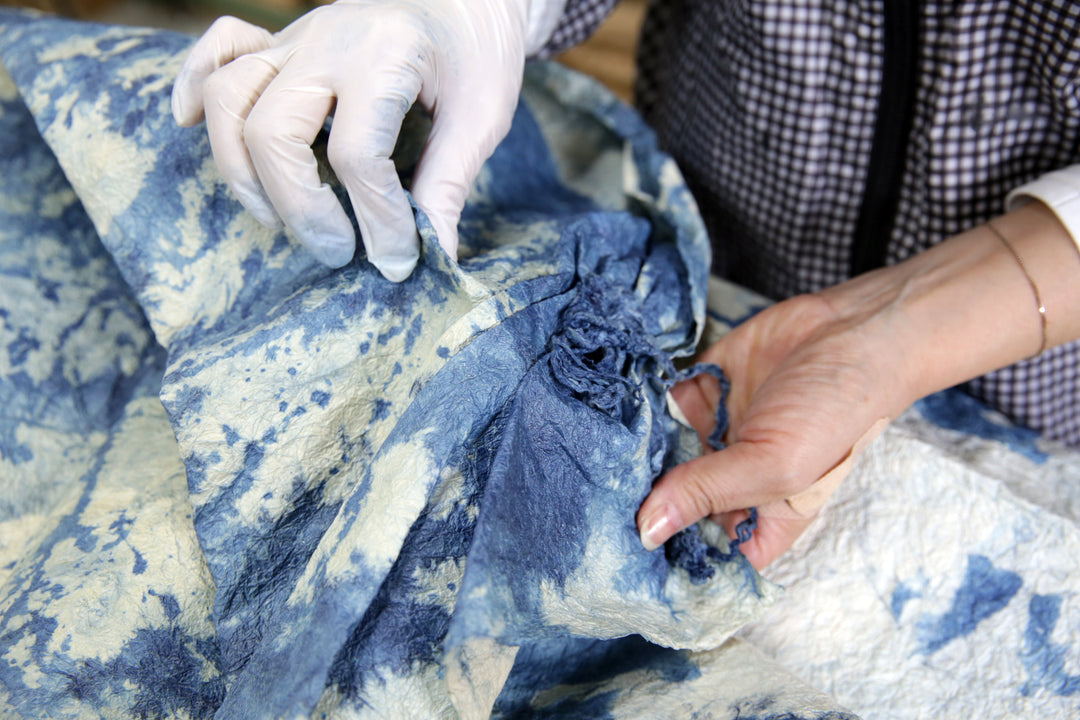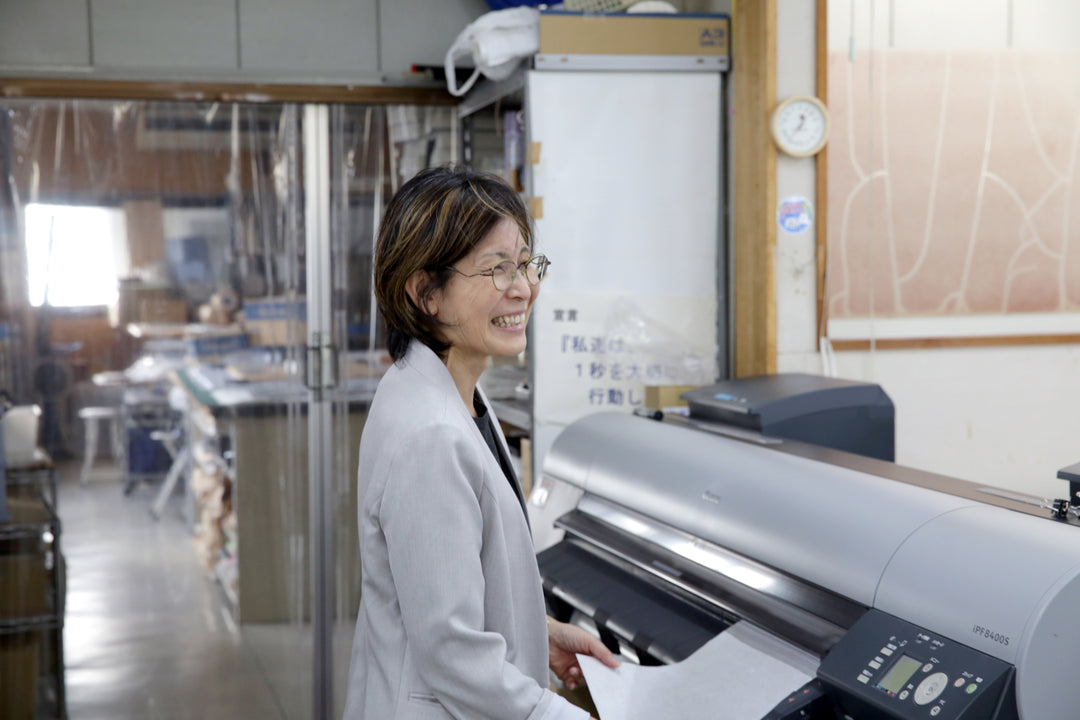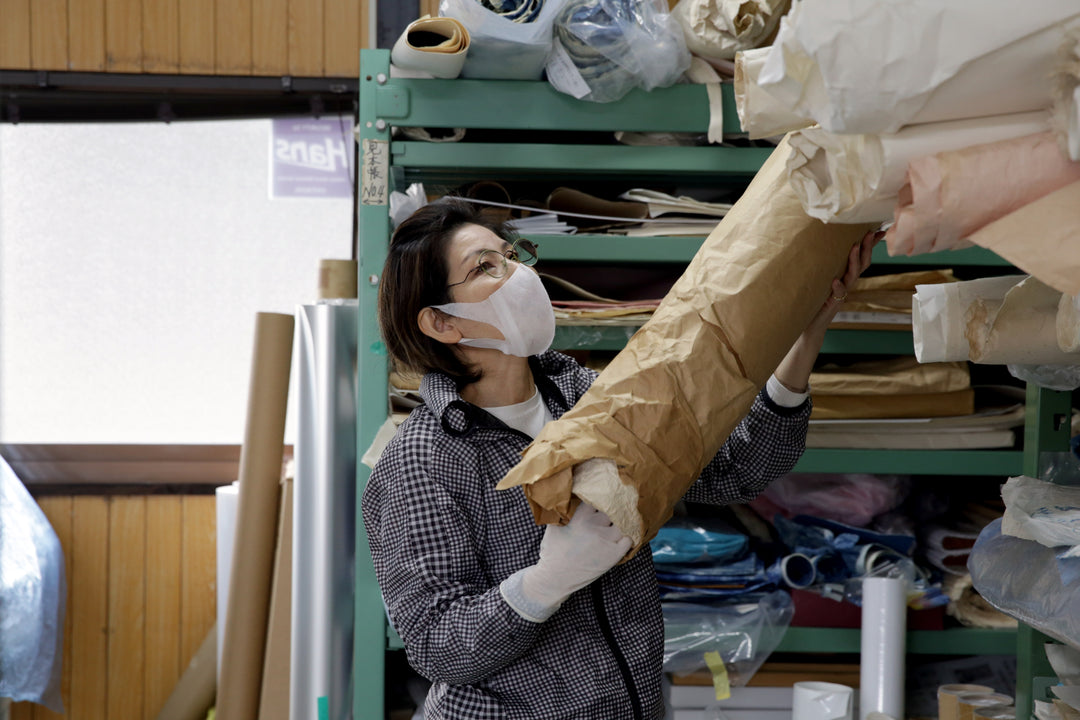 integrating tradition into contemporary business
Yoko Moroyoshi not only serves as the president of her family's printing company, she is also a master in the art of printing itself, which requires technical and artistic sensibilities. Even as printing has gone digital in the modern age, she continues to employ techniques of the analog age and use traditional washi paper as part of her business.
Here are some of frequently asked questions. Feel free to talk to us via bottom-right chat icon for further assistance!
Yes, we ship worldwide with DHL. Shipping cost is calculated at the checkout, depending on the products' weight and the destination.
After your order is confirmed, if the ordered products are in stock, we will ship it in the following business day. Then with DHL, it typically takes 3-5 business days.
We include care & maintenance leaflet with our products. Apart from that, feel free to ask us directly anytime!
When our products arrive in your country, you may be required to pay customs. These are charges payable by the customers, amount depending on the total amount of purchase.