Tottori's traditional porcelain, revived
Uradome-yaki is a porcelain native to Tottori's beautiful and rugged Uradome coast. This porcelain was once extinct, but it was revived in the 1970's in connection with Japan's folk art movement, Mingei. With extensive research into Edo Period records, exploration for pottery stones, and a lot of hard work, this traditional porcelain continues today, now run by founder Mitsuo Yamashita's son-in-law, Toshiyuki Hirata.

Today's Uradome-yaki blends traditional techniques and modern sensibility to make tableware that suits contemporary life. Its subtle aesthetic, with its pale shades of white and blue, is inspired in part by pottery of Korea's Joseon Dynasty. Though this porcelain is from the earth, the delicate colors and the different degrees of glossiness of the vessels give it an almost unearthly quality, yet is totally timeless, and suited to contemporary tastes.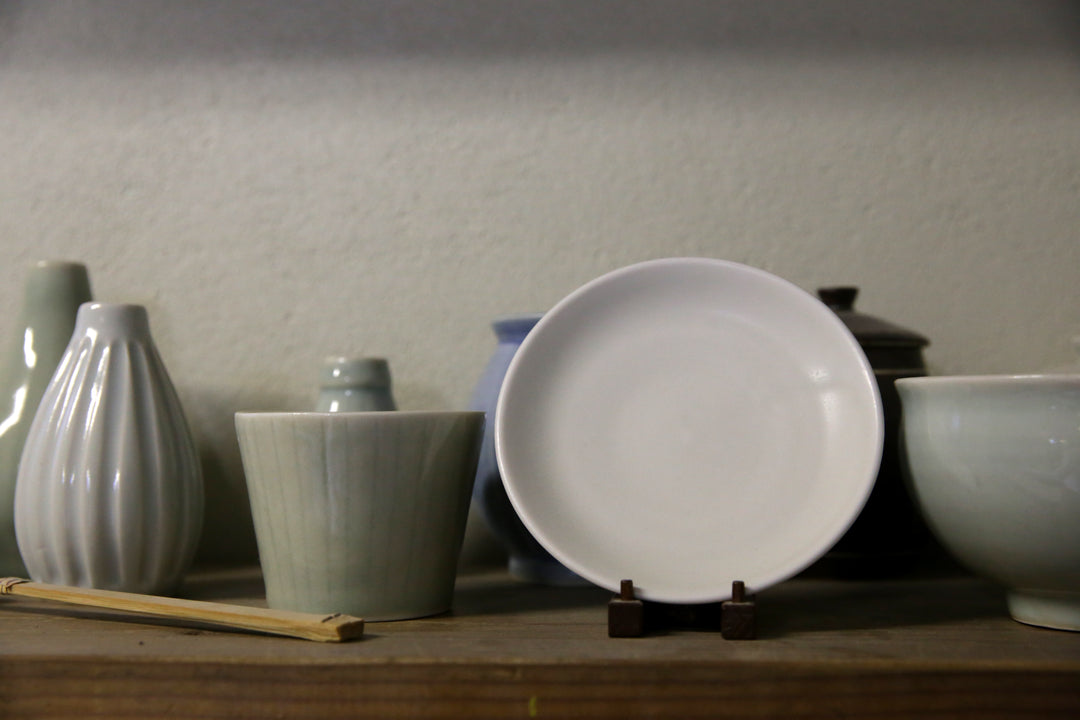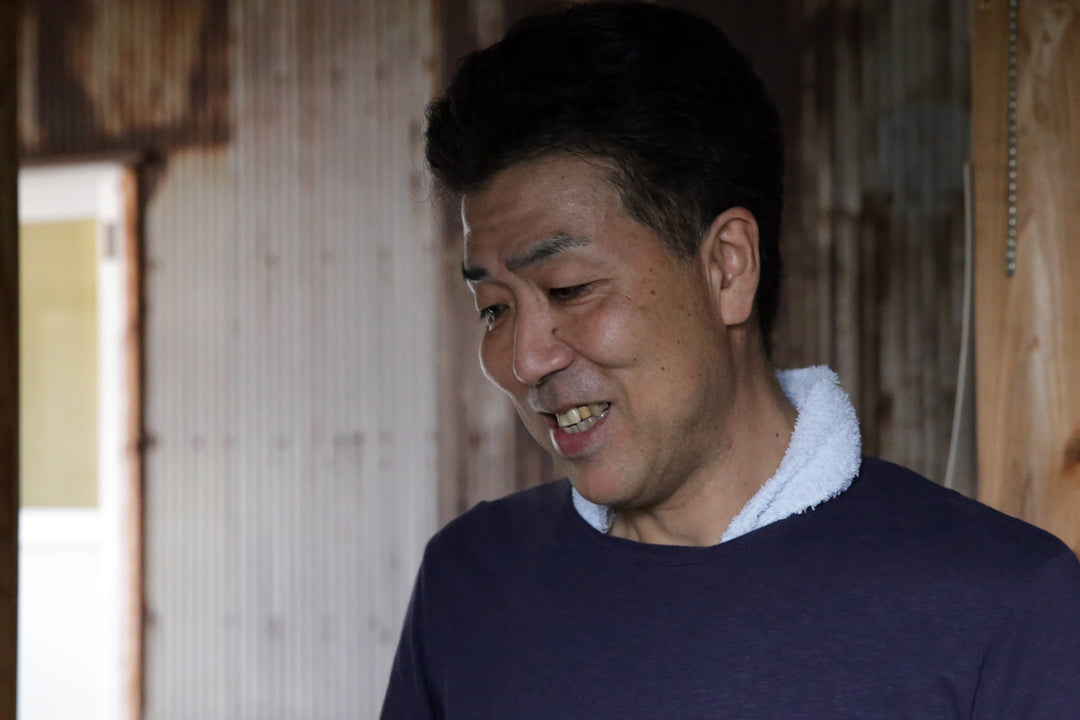 a labor of love
During the late Edo Period, the Tottori Clan financed the production of Uradome-yaki porcelain, but the craft disappeared during the Meiji period with the abolishment of the Shogunate. Then, in 1971, craftsman Mitsuo Yamashita revived the craft under the guidance of prominent Mingei movement figure Shoya Yoshida. Yamashita, who was trained in pottery in Tanba, Hyogo Prefecture, built the porcelain production up from scratch, using the same natural materials used in the Edo Period. In 2000, Yamashita's son-in-law, Toshiyuki Hirata, joined as the second-generation craftsman of the modern-day Uradome-yaki kiln.