Jinjin Bamboo Studio
仁人竹工房
The beauty of precision
Jinjin Bamboo Studio, run by couple Norihito and Hitomi Saie, is a small bamboo craft workshop on a busy corner of downtown Tottori. Although bamboo crafting, called takezaiku in Japanese, has fallen out of practice in Tottori, it is a familiar craft in Japan's southern Kyushu region where the couple met when they were in bamboo crafting school.
Bamboo is a fast-growing, natural material found all over Japan. Bamboo crafts have been used since ancient times, and are still used in all aspects of daily life to this day. From baskets, to cooking utensils, to agricultural and fishing uses, interior decor and more, bamboo crafts are extremely sturdy, light, water-resistant, and aesthetically pleasing, incorporating a wide variety of shapes and weaving techniques that have been handed down for centuries.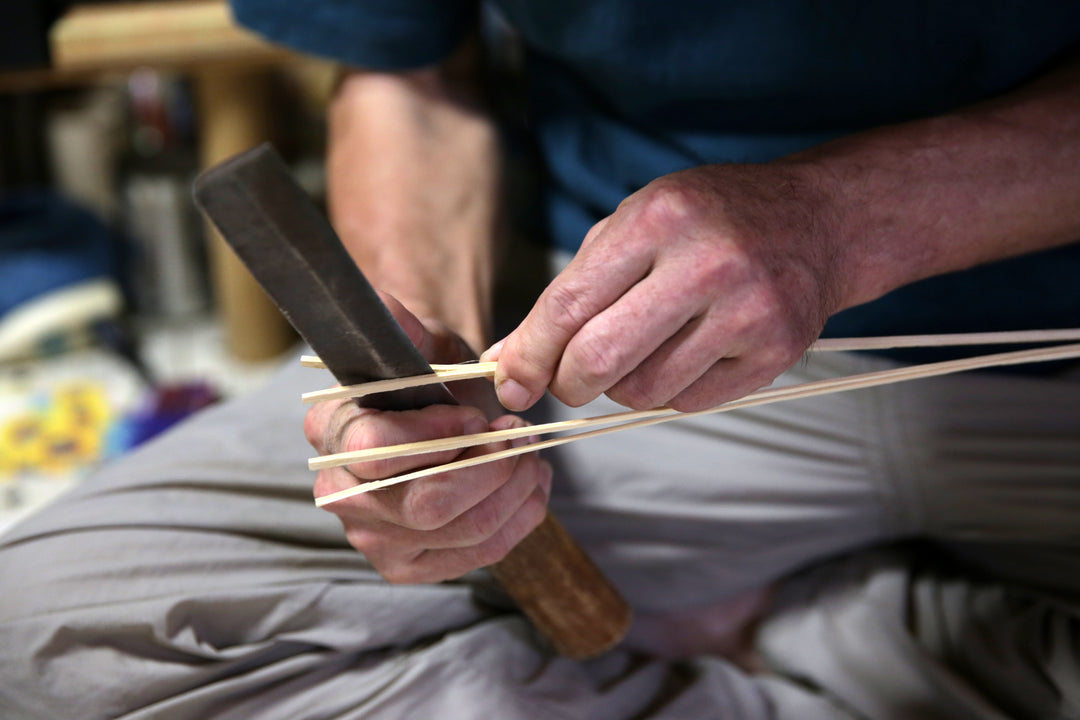 The essential skill for making any bamboo craft is being able to cut large bamboo poles cleanly into thin strips, a process which requires precision and intuition as bamboo is passed along the blade many times, gradually becoming thinner and thinner.

Jinjin Bamboo Studio's crafts exemplify the precision of bamboo crafting at every stage, from the bamboo strips to the weaving, showcasing the beauty of even the simplest designs, when expertly crafted.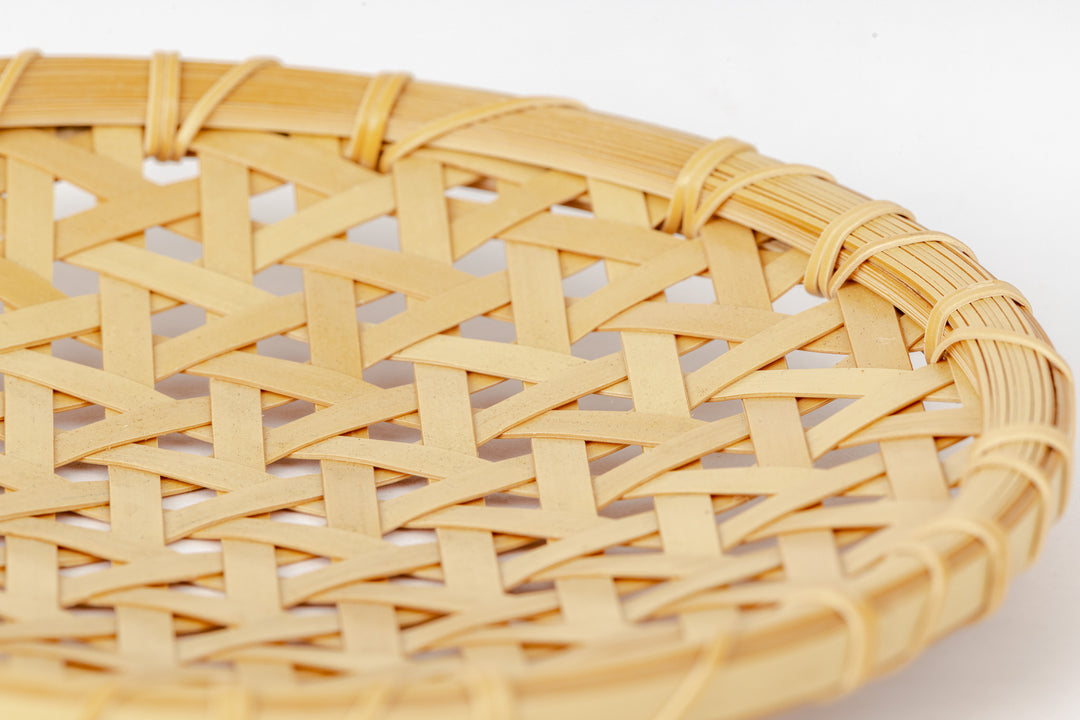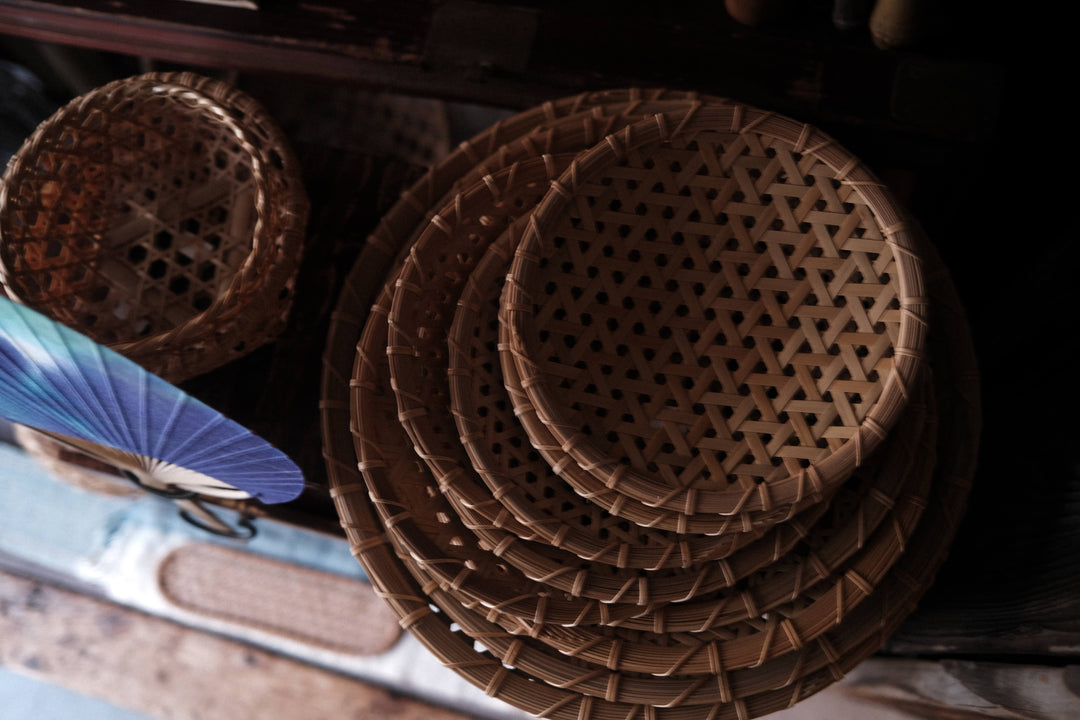 passing down the tradition in Tottori
Norihito and Hitomi Saie, both Tottori natives, honed their skills in Oita Prefecture, Kyushu, over many years before returning to Tottori and establishing their Jinjin Bamboo Studio, using mainly Tottori bamboo and holding various workshops where they continue to pass along the skills of bamboo crafting.