Endless possibilities for salvaged wood
The rhythmic sounds of chisels chipping wood echo at Domokudo, a small workshop in the farming village of Tajiri, where woodworker Yasunori Asakura crafts everything from dishes, to wooden cutlery, to furniture from salvaged local wood.

Asakura, a self-taught craftsman with a creative mind since childhood, prefers to be unrestricted by formal design philosophy, and enjoys pushing the boundaries of woodworking. He aims to be able to "make anything from wood." He has picked up various woodworking skills through experimentation, improving on his own technique while envisioning his next projects. Asakura brings this ingenuity to Domokudo.

Even large trees have sections of wood that can't be turned into standard lumber, such as crooked branches. Asakura takes these pieces of wood and carefully plans how they can be used, helping to reduce waste and make use of the whole tree in unique ways.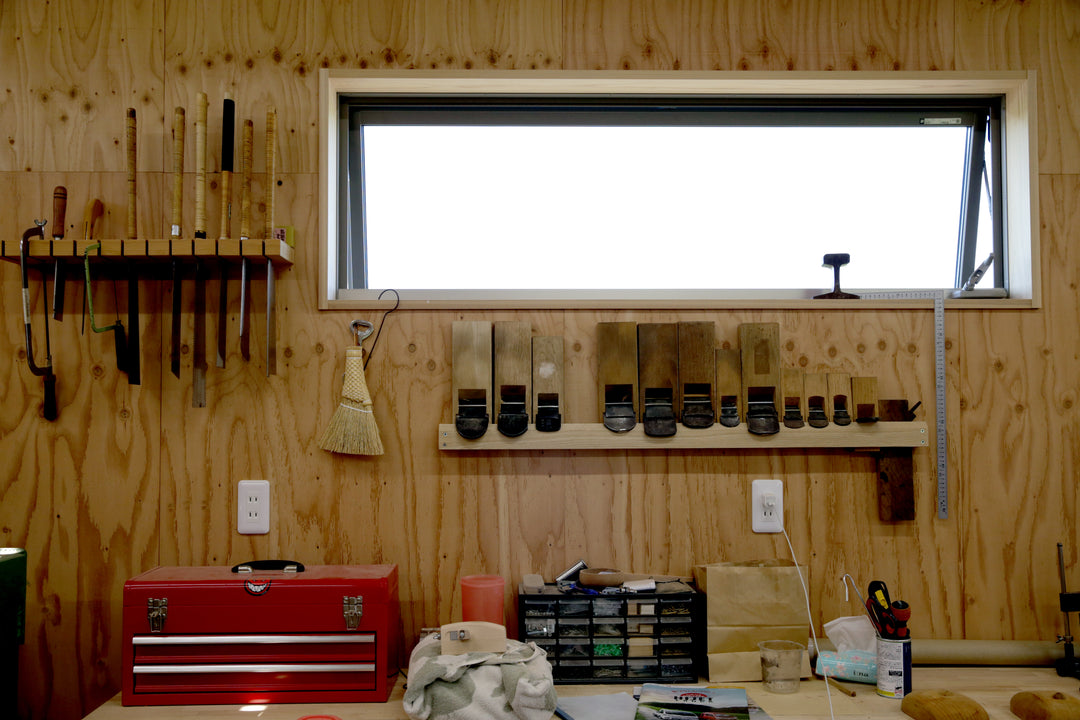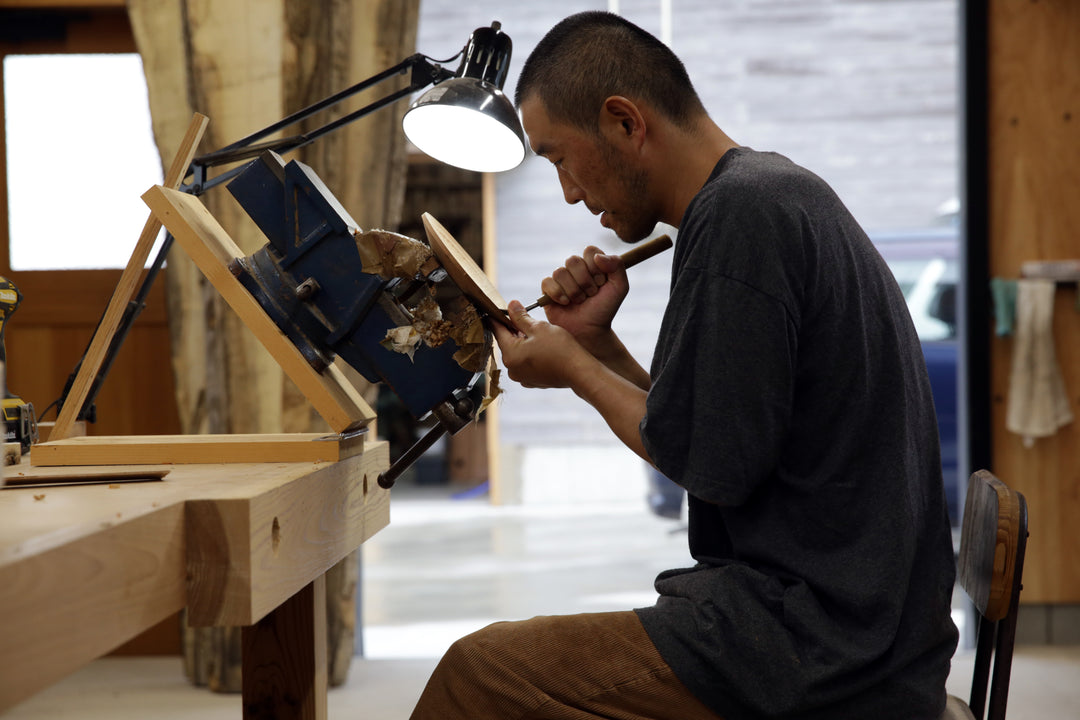 Freestyle. Freedom.
Asakura began working in wood professionally in 2010, starting with hand-carved spoons. At that time, he was living in Tokyo, but after the 2011 Great East Japan Earthquake, he decided to return to Tottori, work for a woodworking designer there, and set up his own workshop. He now runs Domokudo as a wood craftsman with his in-laws, who are both potters, do meaning earth, which stands for pottery, and moku meaning wood.

Growing up, Asakura fell in love with skateboarding, getting up in the early morning to skate freely when there were less people. Naturally, he's made his own skateboarding ramp, which stands in the workshop. "Woodworking and skateboarding have one thing in common: freedom. In a way, what I'm doing now is an extension of skateboarding."